Astronaut UFO sightings mysteriously removed
... from government UFO study; here they are
by John Greenewald, Jr. — The Black Vault — Originally Published June 26, 2020
The Condon Commitee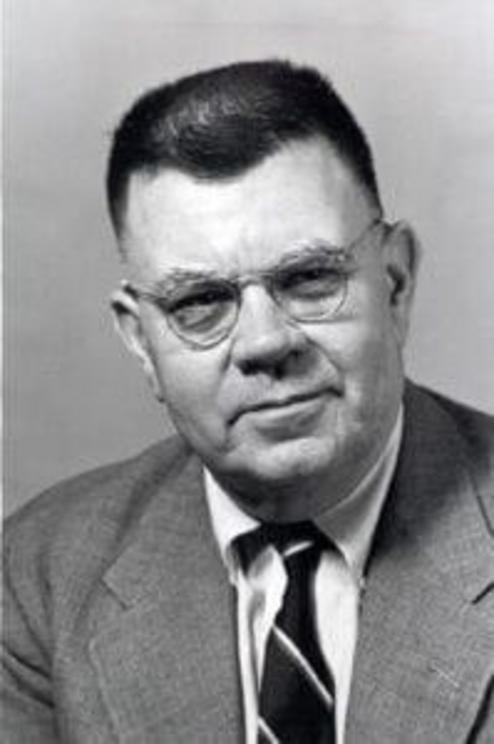 Edward Condon, chair of the Condon Committee at the University of Colorado.
For twenty-two years, from 1947 – 1969, the United States Air Force ran a trifecta of UFO research programs known as Projects Sign, Grudge and Blue Book. The public is most familiar with the latter of the three, undoubtedly due to the success of a History Channel series by the same name. However, lesser known to non-UFO-aficionados, is why those studies ended. That was due to a near fifteen-hundred page report generated by what was known as the Condon Committee, which convened from 1966-1968 at the University of Colorado, to evaluate whether the further study of UFOs was worth it. Spoiler alert: they concluded UFOs were not worth the time. However, something strange has happened to that report over the years. A chunk of it went missing within the main government agency that disseminates it.
The report has always been unclassified, and is now distributed online by the U.S. government primarily through the Defense Technical Information Center (DTIC), that is, if you know to look there. The Black Vault added what was believed to be the full report in 2018 after a FOIA request yielded the three volume study, however, seventy pages were mysteriously missing from the "complete" copy.
The missing section, arguably, was the most interesting part. According to the Table of Contents for the report, the missing section dealt with UFO sightings by U.S. astronauts.
The Table of Contents reveals that the chapter on UFO sightings by U.S. astronauts consisted of most of the missing pages.
The Missing Pages
An attempt to gain access to the missing pages from DTIC failed, as it appeared the original document as scanned by that agency, did not have the pages within it.
For the rest of this article please go to source link below.