3 orange lights in triangular formation fly to the west
Location of Sighting: Prineville, Oregon. Date of Sighting: November 27, 2020. Time of Sighting: 8:10 PM PST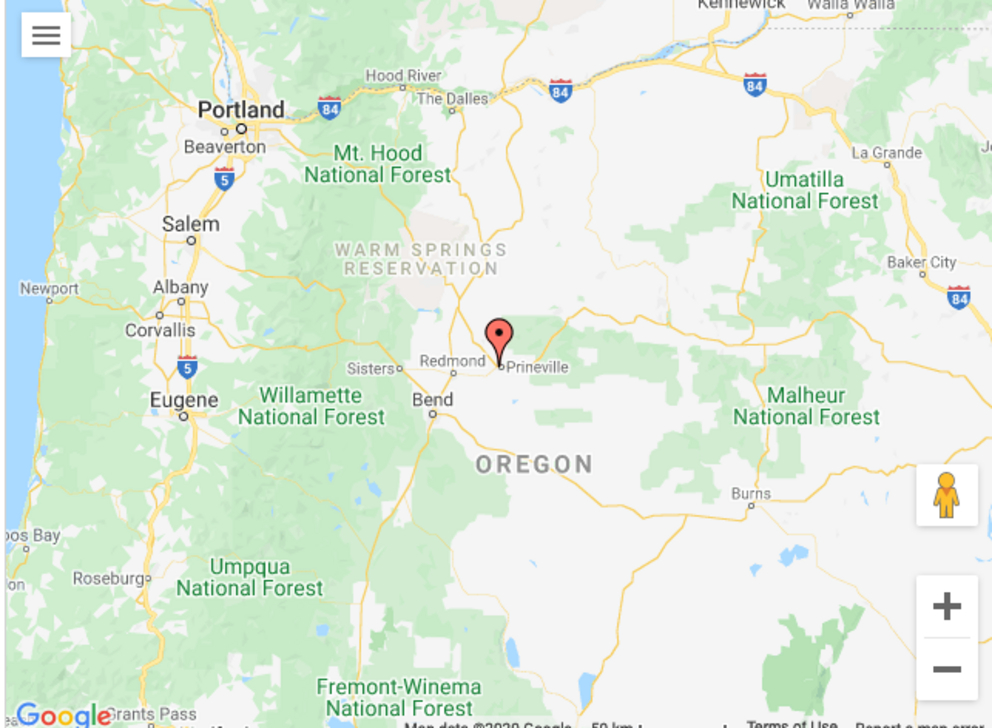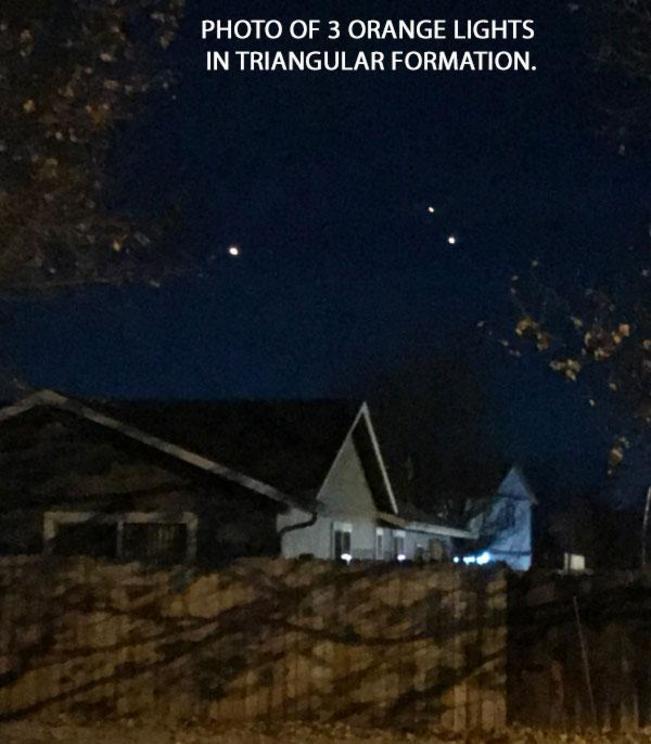 PHOTO OF 3 ORANGE LIGHTS IN TRIANGULAR FORMATION.
Description: A woman was taking her dog out and noticed three orange lights in triangular formation. Two of the lights were stacked vertically and the third was to the left. The lights stayed in the same formation and moved away from the witness to the west. The lights emitted no sound. The lights were only seen for 30 seconds to one minute and the witness didn't believe that the lights were Chinese lanterns. Another orange later appeared for about the same duration. A photo was taken of the three lights and of the one light. The photo of the three lights is included in this report. The lights were much bigger than stars and skies were clear at the time of the sighting.
Note: The photo clearly shows the three orange lights. The lights must have been very bright and large to show up that well in a nighttime photo.