Ocean Voyages Institute removed 103 tons of plastic from the great pacific garbage patch setting record
The Ocean Voyages Institute returned to Honolulu last week after spending 48-days out at the Great Pacific Garbage Patch, where they collected a mind-blowing 103 tons of marine debris.
The Great Pacific Garbage Patch comprises of two enormous masses of ever-increasing piles of plastic and other trash. The Eastern Garbage Patch is situated between Hawaii and California, while the Western Garbage Patch extends in an easterly direction towards Japan from the Hawaiian Islands.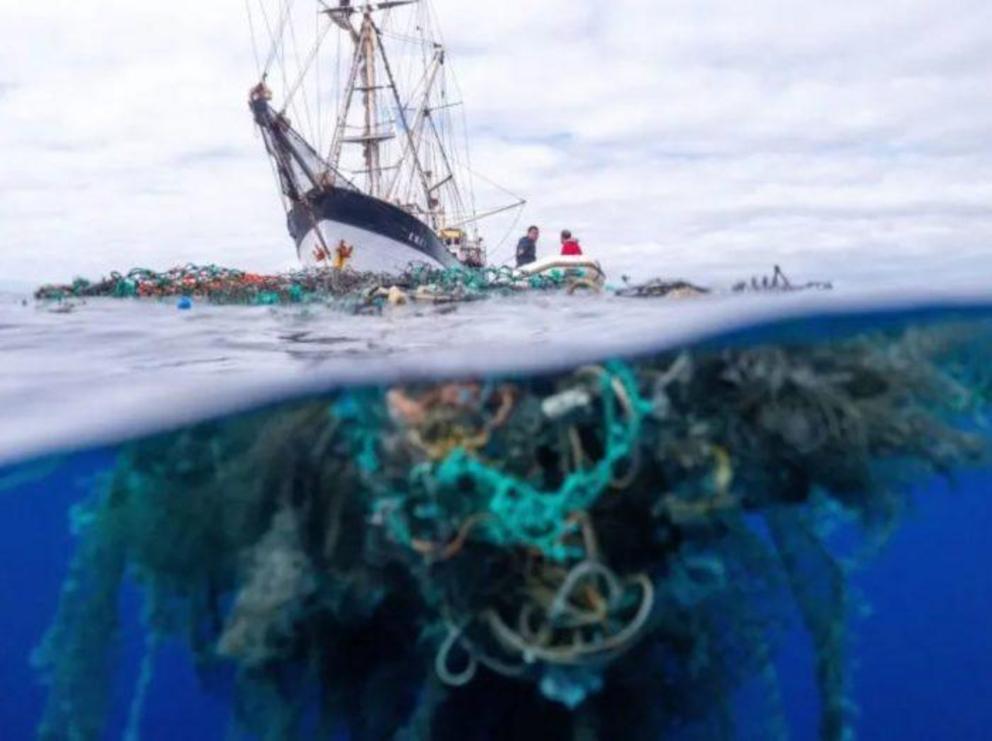 The oceanic litter patch is up to 1.6 million square kilometres in size, according to the Ocean Cleanup institution, who have also calculated that the weight of all the trash in the Great Pacific Garbage Patch (also known as The Gyre) to be at around 80,000 tons.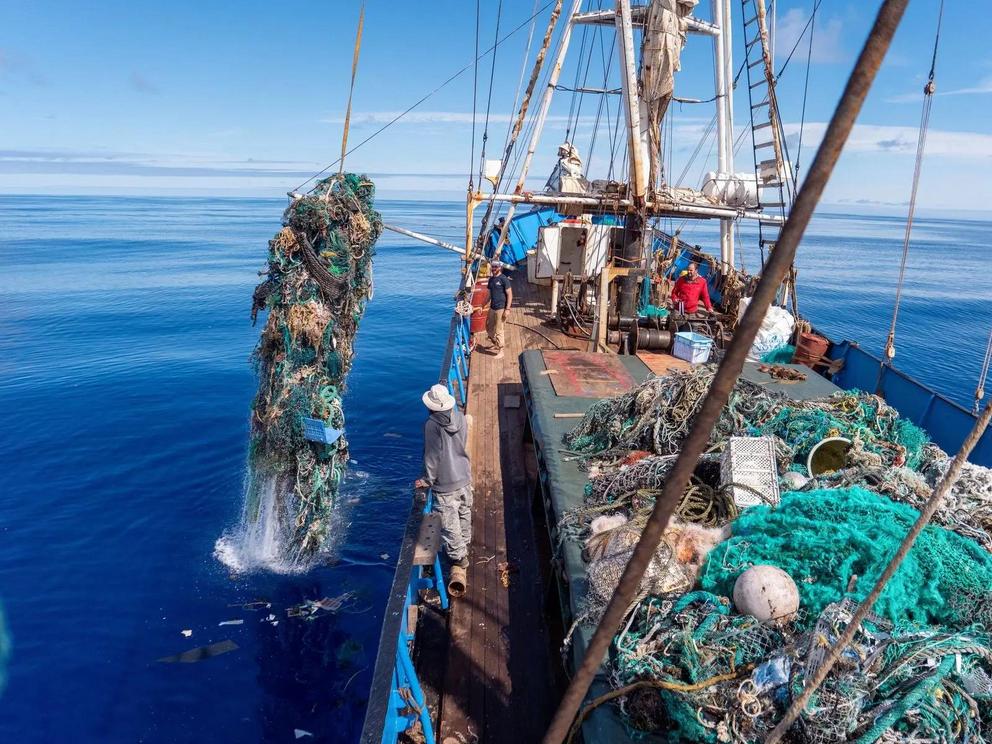 And so while The Ocean Voyages Institute should rightly be praised for their remarkable work, it is unfortunately, literally just a drop in the ocean.
The California-based nonprofit charted a Hawaiian sailing cargo ship called Kwai and departed shore in early May. They returned to land on June 23. GPS-enabled satellite beacons, drones and other technology were used in the operation.
As you can see from the photos and from their YouTube video, it was a mammoth undertaking hauling in all the plastic, fishing nets and other assorted trash.
"I am so proud of our hard working crew," said founder and executive director Mary Crowley in a statement.
"We exceeded our goal of capturing 100 tons of toxic consumer plastics and derelict 'ghost' nets. And in these challenging times, we are continuing to help restore the health of our ocean, which influences our own health and the health of the planet."
In 2019, the Ocean Voyages Institute engaged in a similar, but slightly smaller project, collecting 42 tons of debris after spending 25 days out at sea.
"We feel that our cleanup work in the Gyre really helps address some of this debris before it arrives in the islands," she said. "The oceans can't wait for these nets and debris to break down into microplastics which impair the ocean's ability to store carbon and toxify the fragile ocean food web," Crowley added.
Much of the ropes, fishing nets and consumer plastics will be recycled into fuel and repurposed into building insulation.
Plans are underway for more expeditions this year and in years ahead.