Scientists make startling discovery that Earth's magnetic field is weakening
Scientists alarmed at rate magnetic North Pole is moving
Scientists have discovered that the Earth's magnetic field is gradually weakening in an area stretching from Africa to South America.
The behaviour has left physicists at the European Space Agency (ESA) baffled and is causing significant disturbances for satellites in orbit.
Watch the video at source link below
Earth's magnetic field is vital to life on the planet, the ESA said in a report on its website.
"It is a complex and dynamic force that protects us from cosmic radiation and charged particles from the Sun," it said.
Over the past two centuries, the magnetic field has lost about nine per cent of its strength on a global average, according to the ESA.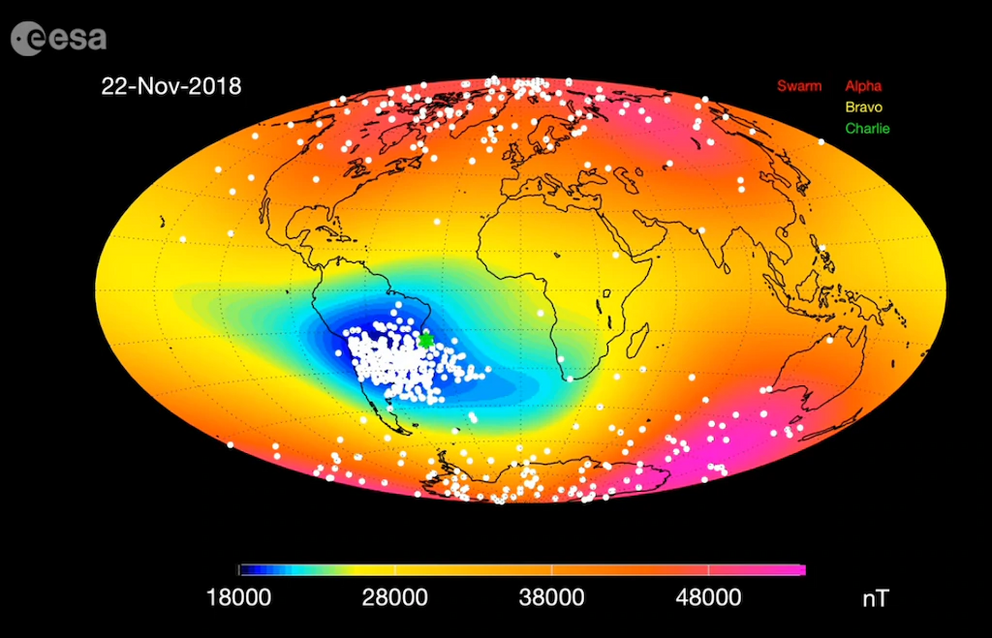 A graphic where each of the white dots represents impact of radiation due to a weakened magnetic field. Credit: European Space Agency
For the rest of this article please go to source link below.
Video can be accessed at source link below.