Huge new sunspot appears
A new sunspot is rotating over the sun's eastern limb--and it is big. Philippe Tosi of Nîmes, France, photographed the emerging dark core this morning. It is several times wider than Earth: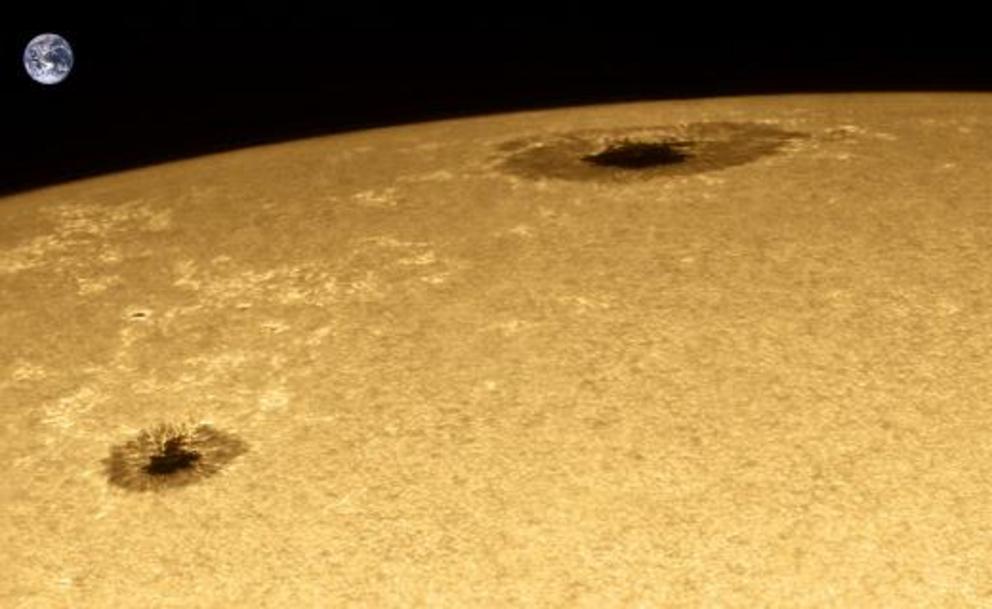 Taken by Tosi Philippe on October 23, 2020 @ FRANCE - Nîmes
The arrival of this sunspot, provisionally numbered AR2786, has been anticipated for days. NASA's STEREO-A spacecraft saw it while it was still on the farside of the sun. Although it is quiet now, the calm may be temporary. AR2786 was flaring late last week, and it could do so again.
The face of the sun is now peppered with sunspots--a sign that Solar Cycle 25 is gaining steam. In fact, two more sunspots may be on the way: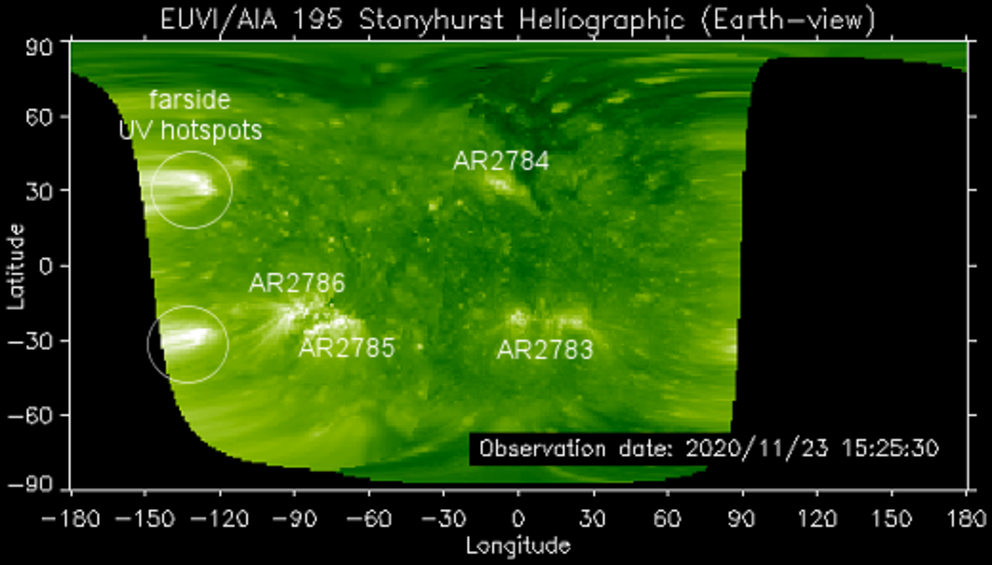 This farside image of the sun from STEREO-A shows a pair of UV hotspots just over the horizon. They will rotate into view 2 to 3 days from now, potentially bringing the sunspot count to its highest level in years. Stay tuned! Solar flare alerts: SMS Text
Aurora alerts: Sign up for Space Weather Alerts and receive a text message when auroras appear in your area.