Facebook AI to interact with world from human point of view
Facebook is creating AI that can view and interact with the world from a human's point of view: Over 2,200 hours of first-person footage captured in nine countries could teach it to think like a person
Facebook is creating an artificial intelligence capable of viewing and interacting with the outside world the same way a person can
The Ego4D project will let AI learn from 'videos from the center of action'
It has collected over 2,200 hours of first-person video from 700 people
It could be used in upcoming devices like AR glasses and VR headsets
Facebook announced on Thursday that it is creating an artificial intelligence capable of viewing and interacting with the outside world the same way a person can.
Known as the Ego4D project, the AI project will take the technology to the next level and have it learn from 'videos from the center of action,' the social networking giant said in a blog post.
The project is comprised of 13 universities and has collected more than 2,200 hours of first-person video from 700 people.
It is going to use video and audio from augmented reality and virtual reality devices like its Ray-Bans sunglasses, which were announced last month, or its Oculus VR headsets.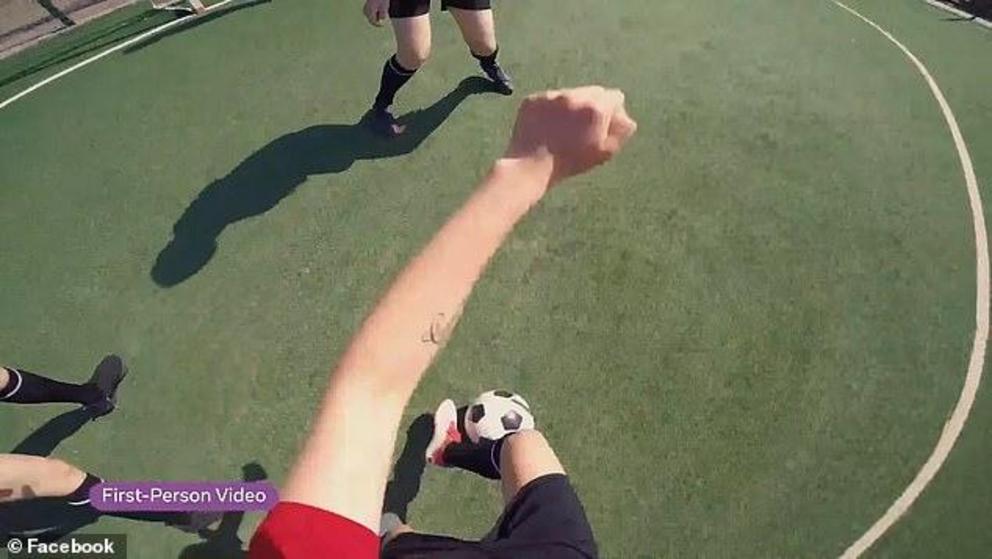 Facebook is creating an artificial intelligence capable of viewing and interacting with the outside world the same way a person can