A CME hit Earth's magnetic field today
Minor G1-class geomagnetic storms are underway on Sept. 17th following the predicted arrival of a CME. The strike was, at first, seemingly weak and inconsequential. Now, however, Earth is passing through the CME's magnetized wake and experiencing geomagnetic disturbances. If storm conditions persist, auroras could become visible in northern-tier US states after nightfall. Full story @ Spaceweather.com.

Solar Flare Alerts: Sign up for Space Weather Alerts and get instant text notifications when solar flares are underway.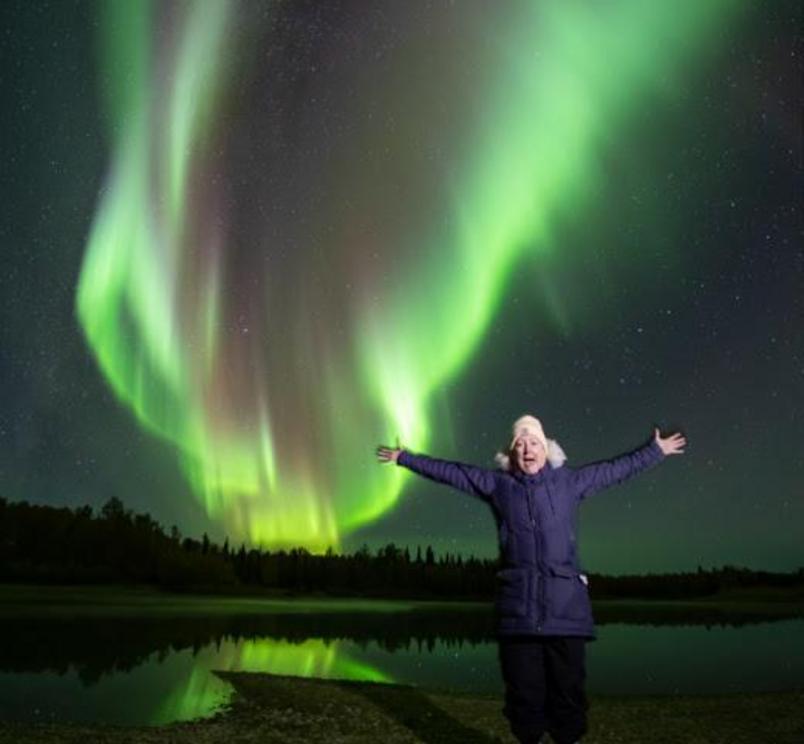 Above: The afterglow of the CME impact on Sept. 17, 2021. Photo credit: Marketa Murray of Fairbanks, AK.