Monica Smit arrested for advocating freedom; she refuses bail
- spread her story far and wide; Australia is ruled by crime bosses
Do you want a hero, or do you want tyranny?
by Jon Rappoport
September 2, 2021
(To join our email list, click here.)
Adam Crabb, Australian journalist (The Crazz Files): "…the Australian government is now plunging the country into the darkest period in its history. The coronavirus is not the cause of this darkness. The Regime's use of the coronavirus as a pretext to establish a totalitarian system of control over the Australian people is the cause of this darkness."
An Australian woman advocated freedom. Freedom from lockdowns and mandates. So she was criticized on social media? She was censored?
She was ARRESTED.
Her name is Monica Smit. She's sitting in jail.
The fascist authorities agreed to release her on bail, if she renounced everything she stood for.
Does that sound familiar? The USSR. Show trials. The massive power of the State coming down on an individual.
Monica Smit refused the deal.
She clings to her faith, her courage, her vision, her ideals, against the scum of the earth.
The very least we can do is spread her story far and wide.
Here are the details.
The Age, September 1, 2021: "A woman charged with incitement and accused of urging people to attend anti-lockdown protests remains in custody despite being granted bail, because she has refused to agree to conditions imposed by a magistrate."
[Incitement? Is that what demanding freedom now means? In Australia, yes.]
"Monica Smit, the founder of activist group Reignite Democracy Australia – which opposes the Victorian government's handling of the COVID-19 pandemic – remained in custody at a Melbourne police station on Wednesday over her refusal to sign a bail consent form."
"Ms Smit was granted bail on two charges of incitement and three of breaching the Chief Health Officer's directions, but after a 10-minute conversation with her lawyer to clarify the conditions she had to accept to get bail, defence counsel Marcel White told Melbourne Magistrates Court the 33-year-old did not want to sign the consent form."
"Magistrate Luisa Bazzani responded: "'It's a matter for her. I am not about to sweet talk her into bail if she wants to stay in custody'."
[Monica Smit doesn't want to stay in custody. She wants to keep her right to advocate for freedom in Australia.]
"Ms Smit was arrested on Tuesday and was to stay in custody at Dandenong police station on Wednesday night. The only way she could be released on bail was by agreeing to the magistrate's conditions and signing the consent form, or by taking her bail application to a higher court."
"Police allege Ms Smit incited people on social media to attend two anti-lockdown protests in Melbourne last month, including the violent August 21 event where at least 4000 people demonstrated and where at least nine police officers were injured."
[I see. Telling people to attend a protest, where it turns out that police are injured, equals telling people to attack the police? Is that what you're saying? Apparently so. Are you listening to your own lies?]
"Prosecutor Anthony Albore said Ms Smit used the messaging app Telegram to encourage people to attend the protests. Ms Smit's group has 18,000 followers on Telegram, the prosecutor said, as well as 67,000 followers on Facebook and an email list of 63,000 people."
"Court documents state that in the lead-up to the August 11 protest, Ms Smit posted that 'lockdowns take lives' and urged people to demonstrate."
[So? Lockdowns DO take lives. Many, many lives. And urging people to DEMONSTRATE? Is that suddenly a crime? Are protestors supposed to stand silent with their heads bowed for a few hours, praying to the Prime Minister to set them free?]
"She [Smit] also posted numerous messages before the August 21 protest, the documents allege, including: 'The more they lock us up, the more people will have nothing left to lose … and that's when Australia stands up!'"
[Nothing left to lose—that's another true statement. And for making the statement, SHE is now locked up. In jail. Obviously, Monica should have written, "and that's when Australia lies down…let's go out into the street and demand our enslavement…"]
"Other posts encouraged people to wear masks while travelling to the protest but to take them off once in central Melbourne. Another message said: 'Stand up Melbourne'."
[Ooo. Take off your masks. Another incitement to mayhem. People who show their faces are terrorists.]
"Prosecutors did not oppose Ms Smit getting bail as long as it was subject to conditions."
"After legal argument over the conditions, Ms Bazzani ruled that if Ms Smit was to get bail she had to abide by a 7pm curfew, abide by the Chief Health Officer's directions and not incite anyone to breach those directions or publish anything that might incite breaches. She also had to remove any material previously published online that might incite people, not attend protests, and had to wear a mask when outdoors unless she had a medical exemption."
[USSR tactic. Perhaps Monica should appear in court, in chains, before television cameras, and read a prepared statement confessing to capital crimes.]
"The magistrate refused to include two conditions proposed by police: a call for Reignite Democracy Australia's social media accounts to be deactivated, and an order which would have prohibited online discussions about lockdown measures. Ms Bazzani said those two proposals would 'overstep the mark'."
[Thank God for the merciful State. They love us, they really do.]
"Ms Smit, a self-described journalist, was arrested in Brighton on Tuesday, not long after filming herself talking about small-scale anti-lockdown protests."
[She's a self-described journalist, whereas talking news head puppets on television are described as journalists by their bosses. Yes, that's a crucial difference. Of course. Let's make it a crime for people to describe themselves as journalists.]
"She faces a further two charges of breaching the Chief Health Officer's directions by attending a protest in Melbourne on October 31 last year."
[More charges. The Chief Health Officer has all the rights of a dictator. Naturally. And the sheep should kneel before him. Does he wear a ring? Can we kiss it? I have an idea. Let's tell him to kiss THIS.]
—end of The Age article—
JUDGE: So Mr. Madison, I understand you and your friends are composing a document called THE CONSTITUTION. I'm also told this founding document declares FREEDOM the preferred state of affairs in our new nation.
JAMES MADISON: Yes, your honor. That's right. Why are you asking? Is there a problem?
JUDGE: There most certainly is. Freedom is a flexible concept. It must be given and taken away by those who have wisdom.
MADISON: Who are these wise ones?
JUDGE: The men who are running things. They can assess issues of safety and danger as they arise and measure the amount of freedom allowed to the people at any given moment.
MADISON: Really. Well, once the new nation is founded, I assure you you'll be removed from your position of power. You'll be seen as a felon.
JUDGE: I doubt that.
MADISON: Then you're not only a criminal, you're a moron.
SOURCES at link below.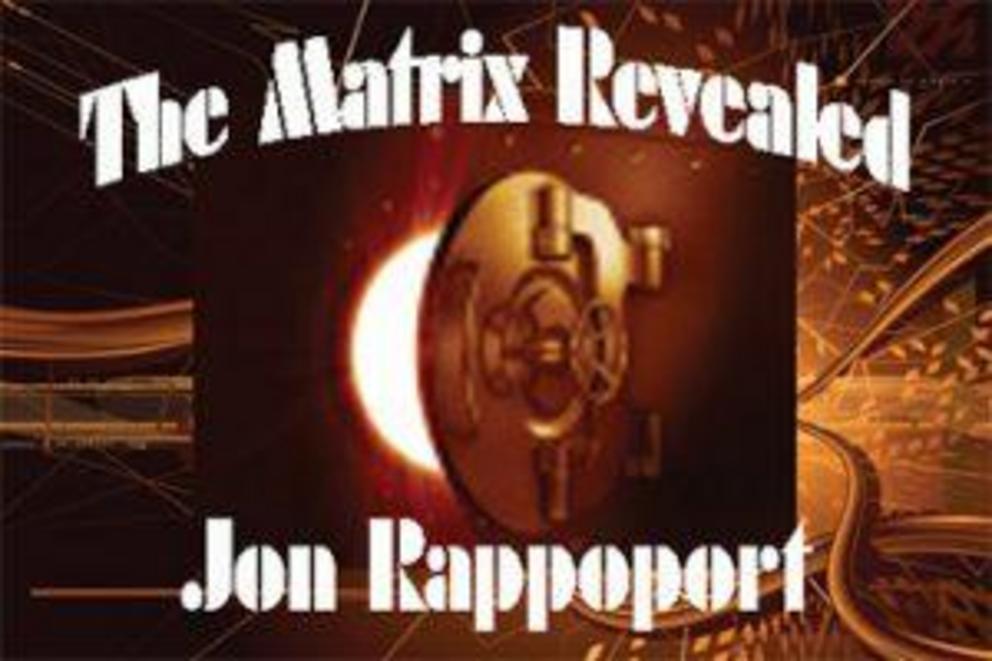 (To read about Jon's mega-collection, The Matrix Revealed, click here.)
Jon Rappoport
The author of three explosive collections, THE MATRIX REVEALED, EXIT FROM THE MATRIX, and POWER OUTSIDE THE MATRIX, Jon was a candidate for a US Congressional seat in the 29th District of California. He maintains a consulting practice for private clients, the purpose of which is the expansion of personal creative power. Nominated for a Pulitzer Prize, he has worked as an investigative reporter for 30 years, writing articles on politics, medicine, and health for CBS Healthwatch, LA Weekly, Spin Magazine, Stern, and other newspapers and magazines in the US and Europe. Jon has delivered lectures and seminars on global politics, health, logic, and creative power to audiences around the world. You can sign up for his free NoMoreFakeNews emails here or his free OutsideTheRealityMachine emails here.