UN criticizes civilian deaths after deadly US-led Raqqa assault
According to reports from Syrian local media, at least 78 civilians have died in the past day in Raqqa city during U.S:-coalition led airstrike assaults
As reports mount of heavy civilian deaths at the hands of the United States coalition in Raqqa, the United Nations has expressed "deep concern" over the reports and has said that they condemn any attack directed against civilians or civilian infrastructure.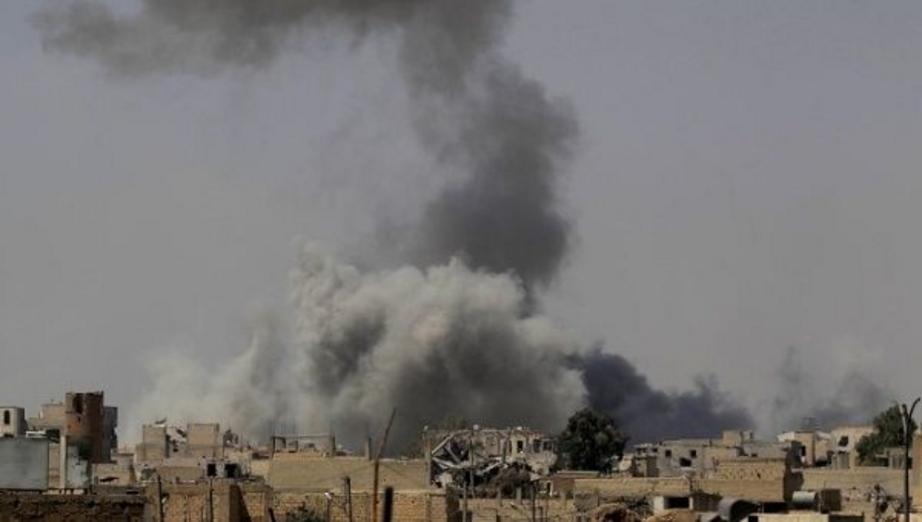 An air strike during fighting between members of the U.S-backed so-called Syrian Democratic Forces and the Islamic State group in Raqqa, Syria, August 20, 2017. | Photo: REUTERS
"In recent days and weeks scores of civilians have reportedly been killed and injured in Raqqa due to airstrikes and shelling and up to 25 thousand people remain trapped in the city," Stephane Dujarric, U.N. Secretary General spokesperson said on Tuesday.
"Our humanitarian collegues tell us they are deeply concerned by unconfirmed reports of a high number of civilians killed by airstrikes in Raqqa city over the last 24 hours," Dujarric said.
According to reports coming out of Syrian local media, at least 78 civilians have died in the past day in Raqqa city during U.S:-coalition led airstrike assaults, Syrian Arab News Agency (SANA) reported on Tuesday.
"The U.N. condemns any attack that is directed against civilians or civilian infrastructure. We urge all parties fighting in Raqqa and across Syria to take every possible measure to spare and protect civilians and civilian infrastructure as in line with obligations under international humanitarian law," the spokesperson continued.
The U.S.-backed coalition, including forces from the so-called Kurdish Syrian Democratic Forces, has been launching an operation to push out the Islamic State group from Raqqa for over a month. Tuesdays death toll is the highest civilian toll reported so far during the offensive.
The U.S. has been conducting airstrikes in Syria since September of 2014, claiming to be targeting the so-called Islamic State group. The U.S. does not however, have any authorization from the Syrian government or the United Nations to be carrying out such attacks. U.S. airstrikes in Syria and Iraq have been subject to widespread criticism by various human rights groups for allegedly not taking proper precaution to save civilian life and infrastructure.