Gaza faces severe crisis amid power plant shutdown
The Gaza Strip of about 2 million Palestinians is to face a severe energy crisis starting from Sunday as the besieged enclave's sole power plant is about to shut down amid a lack of funds to buy fuel.
The plant's closure could shut down the Gaza desalination plant, which produces clean and potable water in the territory where some 96% of water is undrinkable.
Gaza authorities depend on outside donations to operate the facility. A similar crisis threatened the power plant during the winter, but fuel and funds provided by Turkey and Qatar prevented it.
Demand for power in Gaza is about 450 to 500 megawatts per day, but it often gets less than half of that, where about 27 megawatts is imported from Egypt and 125 megawatts from Israel.
Even at the best of circumstances, Gaza residents are supplied with electricity intermittently, receiving power on alternating cycles of eight hours a day.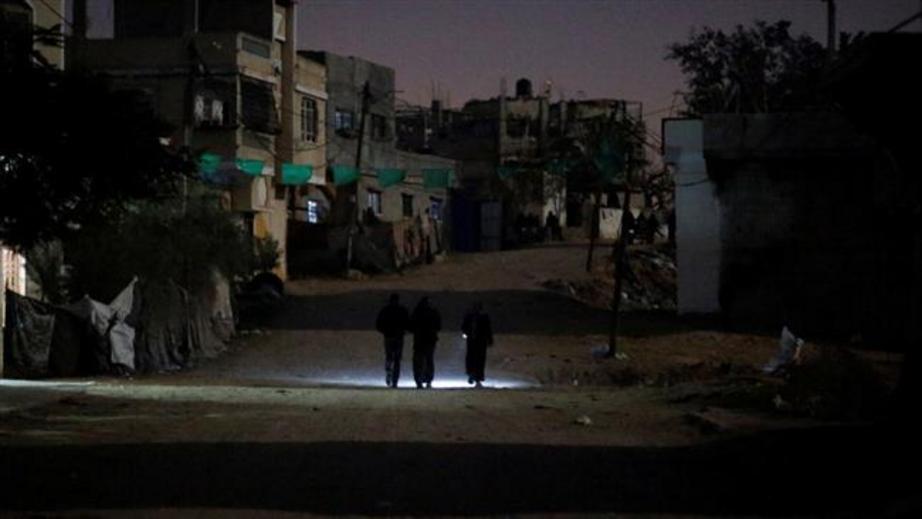 Palestinians walk on a road during a power cut in Beit Lahiya in the northern Gaza Strip. (Photo by Reuters)
Israel has been blockading the enclave since 2007 as a way of punishing its residents who voted for a Hamas administration. The enclave is also heavily taxed by the Palestinian Authority based in the occupied West Bank for the fuel it imports.
The Gaza Energy Authority said on its website, "Fuel taxes have not been canceled by the government [the Palestinian Authority]; so the power plant will stop working on Sunday morning."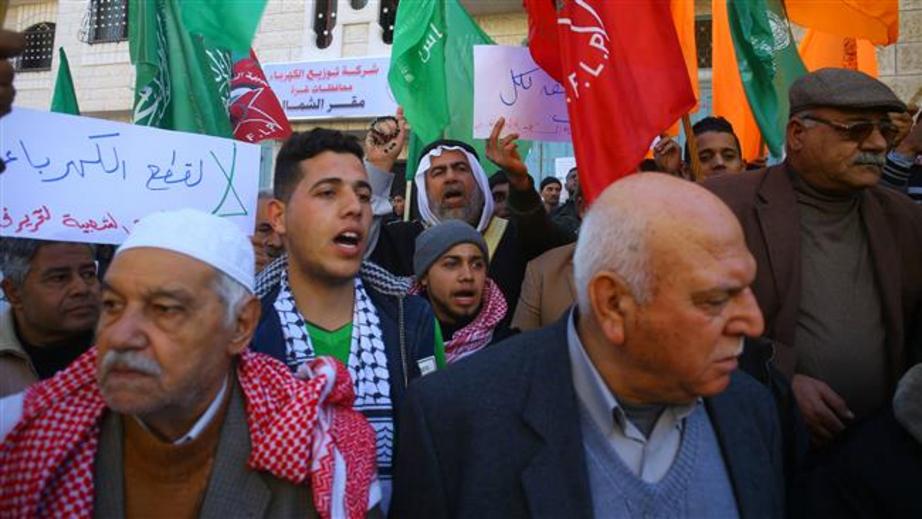 Palestinians take part in a protest against ongoing electricity shortages in the Jabalia refugee camp in the northern of Gaza Strip on January 10, 2017. (Photo by AFP)
Hamas accuses the Palestinian Authority of cooperation with Israel towards controlling the situation in Gaza.
Tel Aviv already enjoys close cooperation from Egypt to implement the all-out land, aerial, and naval embargo over the territory.
In late 2015, the United Nations said the land may become uninhabitable by the next five years. There is no way to "reverse the ongoing de-development and impoverishment," unless Israel's grueling blockade is lifted, it said.