Dalai Lama tantric sexual abuse cover-up continues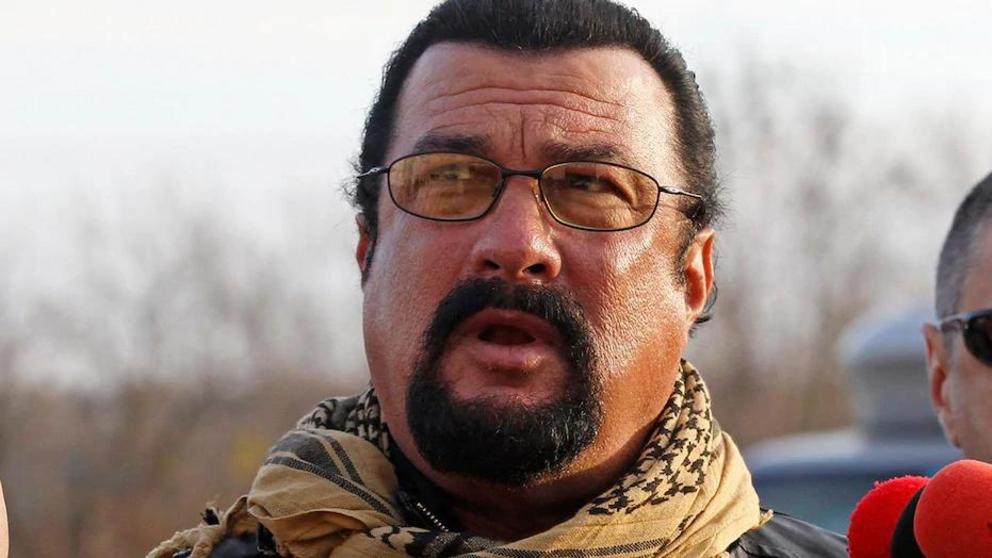 Steven Seagal accusers detail rape, sexual assault allegations against actor
Fox News media photo
Updated: August, 2020
Steven Segal, 'recognized' ( for money as usual) by Penor Rinpoche as 'high Lama", has his sexual abuses totally covered-up by Hollywood and Corrupt Media. What they always do for their favorites promoting their "Leftist Green New Deal-Destroy Sovereign Nations "cause.
The late Penor Rinpoche was head of the Nyingma Lamaist sect of the "ancient ones"; the most primitive and occult of the lineages; that pretends for naive and pretentious academics to be the "highest of Buddhist teachings". Penor also recognized Sakyong Mipham Rinpoche ( son of Trungpa Rinpoche-the Tibetan Lama who brought Mindfulness and Tibetan Buddhism to the West). With the Dalai Lama's approval.
Sakyong, i.e. Osel Mukpo (from the Mukpo clan from Kham); another egregious abuser, has been carrying on the Lamaist tradition. Increasing the sexual abuse and pedophilia inside his Shambhala International; the former Vajradhatu cult; started by his coke-snorting, alcoholic, animal abusing and harem-keeping Dad, whom the late Allen Ginsberg( a member of NAMBLA) and the drugged-out '60s rock and roll crowd made a Saint. And, still do.
Hard to believe, but Rahm Emanuel and Eric Schneiderman did the same in Chicago and New York City, respectively. Promoted this egregious abuser and Tantric cult. Now those cities are chaotic and violent and one of them with sexual abuse allegations of his own. Tibetan Tantra, which these Lamas represent =Amoral Chaos.
Sakyong Mipham , Trungpa's son, took two more generations of American and European students for another Tibetan Lama abusive ride before hightailing it to parts unknown.
For the rest of this article please go to source link below.