10 ways to use jojoba oil for skin care
DIY moisturizers, foot scrubs, massage oils, facial masks, body washes, and more.
Jojoba oil may not get the same hype as ever-popular coconut oil or avocado oil, but this plant-based ingredient is just as worthy an addition to your personal care routine. In fact, jojoba oil offers a variety of clean beauty benefits that will leave your skin feeling nourished and hydrated.
Jojoba oil comes from a shrub native to the Southwestern United States. When its seeds are pressed and leached, a transparent, golden-hued oil is extracted from the plant.1 Rich in vitamin E, jojoba oil has anti-inflammatory and reparative properties that can help and soothe damaged skin.2
These 10 simple DIY recipes using jojoba oil for skin will help you incorporate this valuable ingredient into your green beauty regimen.
1 of 10
Everyday Face Oil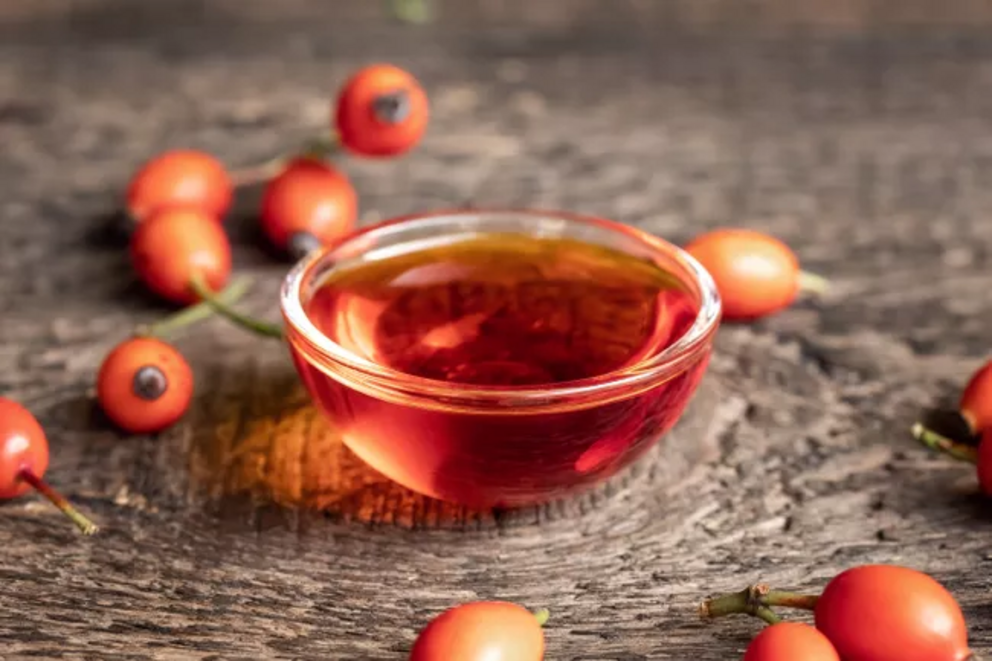 For a luxurious and moisturizing face oil—without the expense—try this simple recipe using a few green beauty classic ingredients.
Ingredients
Steps
Mix jojoba and rosehip oils.
Add four drops each of the following essential oils: lavender, sandalwood, and frankincense.
Pour combined ingredients into a small amber glass vial with a dropper lid.
Gently shake mixture before applying two to four drops to a freshly washed face.
Store in a dark and cool location, like a bathroom cabinet, and use for no more than three months before making a new batch.
2 of 10
Soothing Vanilla Moisturizer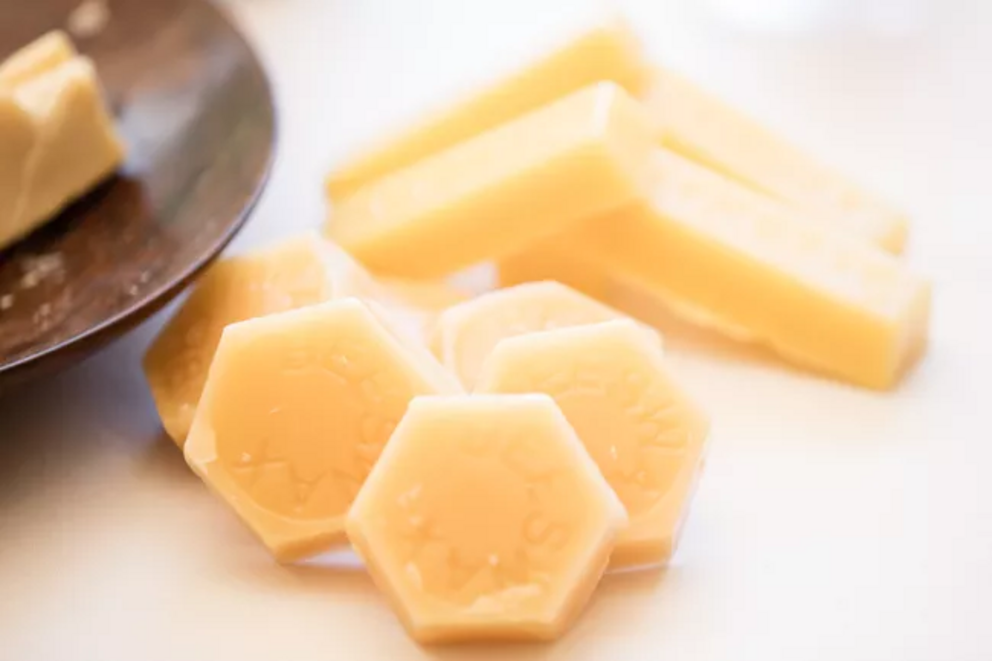 If you hate the feeling of sticky or greasy body lotions but still want hydrated skin, this is the perfect DIY body butter for you.
Ingredients
1/2 cup jojoba oil
1/4 cup beeswax
1/4 cup coconut oil
2 tablespoons shea butter
5-10 drops essential oils
1 teaspoon vanilla extract
Steps
Add jojoba oil, coconut oil, beeswax, and shea butter to a glass bowl.
Place bowl on top of a pan with lightly boiling water and leave in place until ingredients have melted, stirring occasionally.
Remove from heat and add 5-10 drops of your favorite essential oils (optional) and vanilla extract. Mix thoroughly.
When cool, pour mixture into a glass jar for storage.
Apply a small amount to dry skin as needed—a little goes a long way!
3 of 10
Exfoliating Lavender-Peppermint Foot Scrub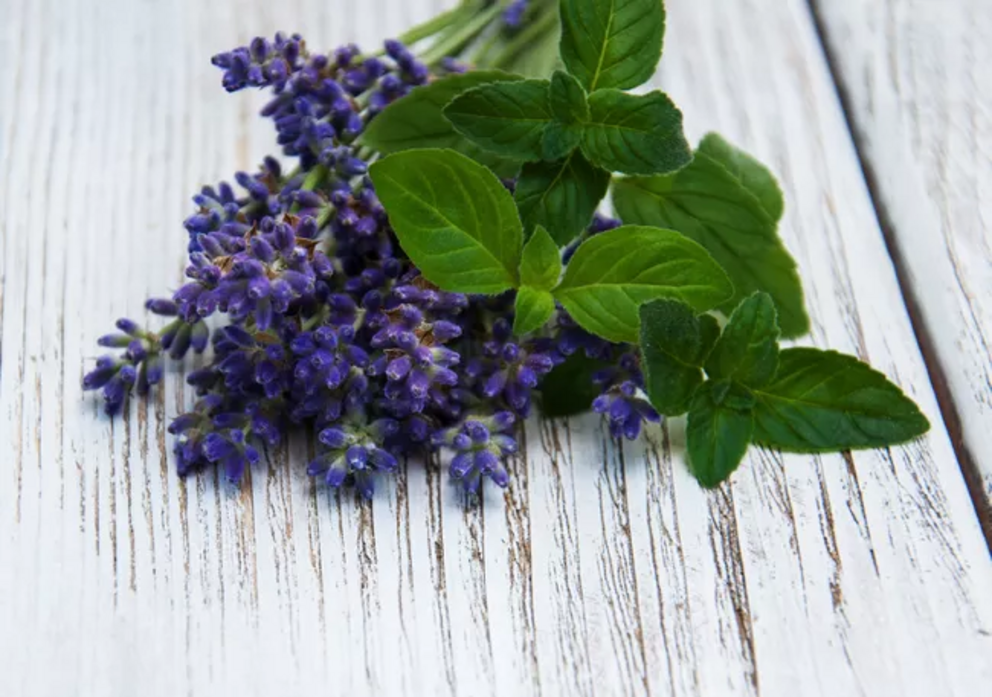 Calloused feet and cracked heels? This revitalizing scrub is the perfect antidote—no spa appointment required.
Ingredients
1.5 cups fine sea salt
6 tablespoons avocado oil
2 tablespoons jojoba oil
10 drops lavender oil
5 drops peppermint oil
Steps
Place sea salt, avocado oil, and jojoba oil into a mixing bowl.
Add lavender and peppermint oils. Mix thoroughly until salt is fully coated with oil.
After placing in a reusable glass or metal container, scoop out 1-2 tablespoons and gently rub on wet or dry feet. Remember to focus on any rough patches.
After scrubbing for about a minute, rinse feet and dry with a towel.
4 of 10
Shine Serum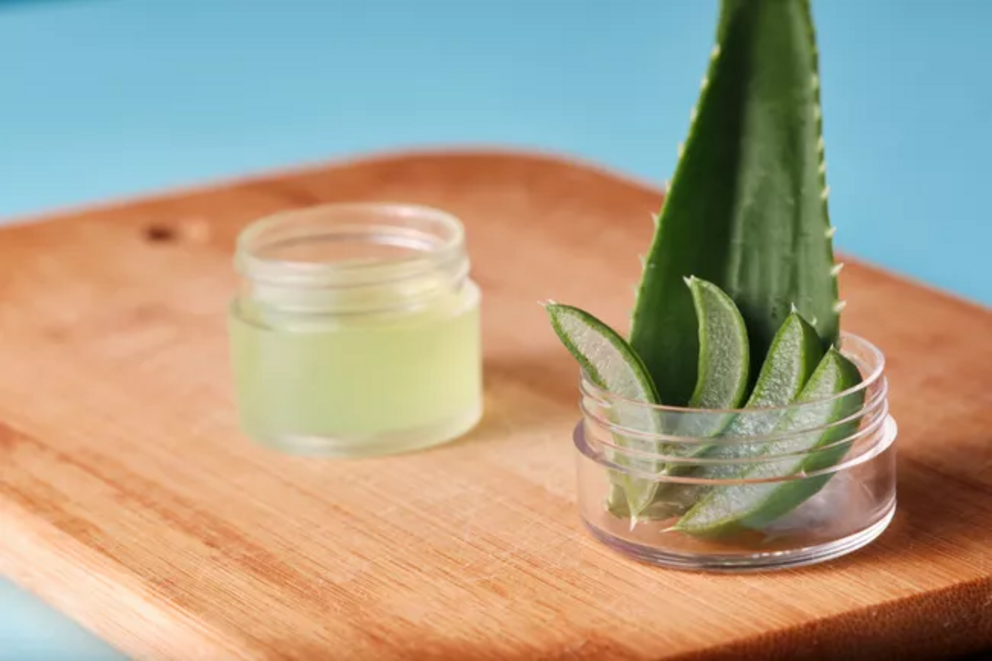 Early mornings at work or long nights out can leave your skin feeling dull and dehydrated, but this facial serum with soothing aloe will help you bounce back in no time.
Steps
Combine 1 tablespoon of aloe vera gel, 1 tablespoon of jojoba oil, and 6 drops of frankincense oil.
Using a funnel, pour mixture into a small amber-colored dropper bottle.
Shake before using and apply several drops to your face after washing.
Store in the refrigerator and replace after two to three months.
5 of 10
Oatmeal and Honey Facial Mask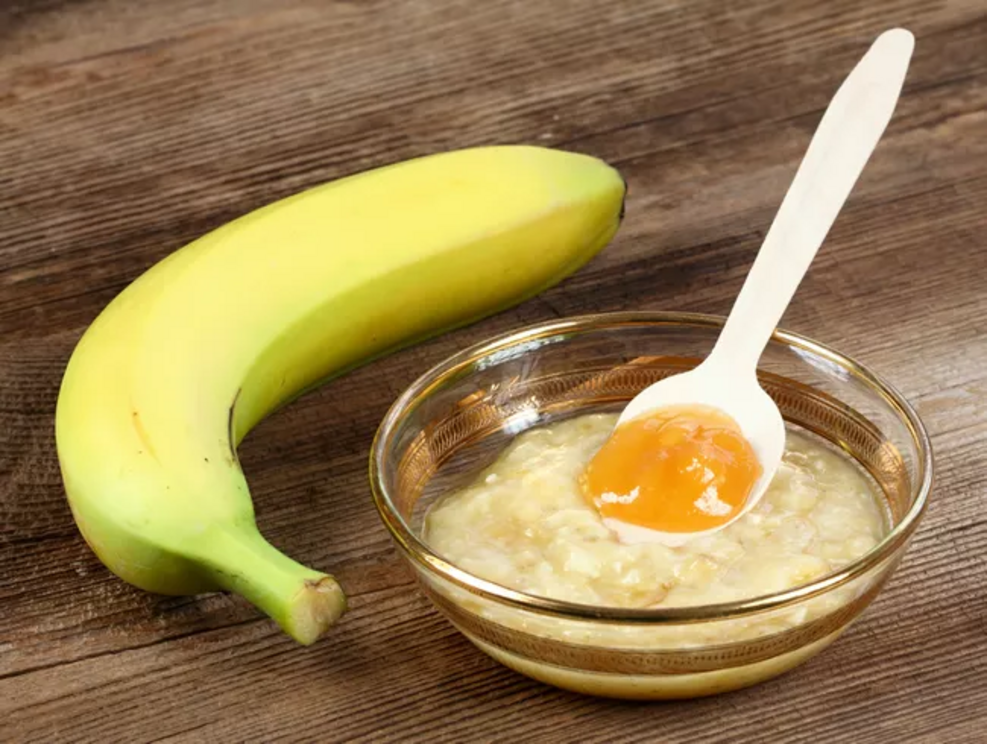 This natural facial mask uses ingredients you probably already have in your pantry and it's super easy to make—not to mention absolutely luscious.
Ingredients
1/2 banana
2 tablespoons jojoba oil
1 teaspoon raw honey
1/4 rolled oats
Steps
Mash half a banana (peel removed) in a small bowl.
Add 1-2 tablespoons of jojoba oil, raw honey, and a handful of rolled oats. Mix thoroughly.
After washing and exfoliating, add a thick layer of the mask to your face. Remove after 15 to 20 minutes by rinsing with water.
6 of 10
Rosewater Body Wash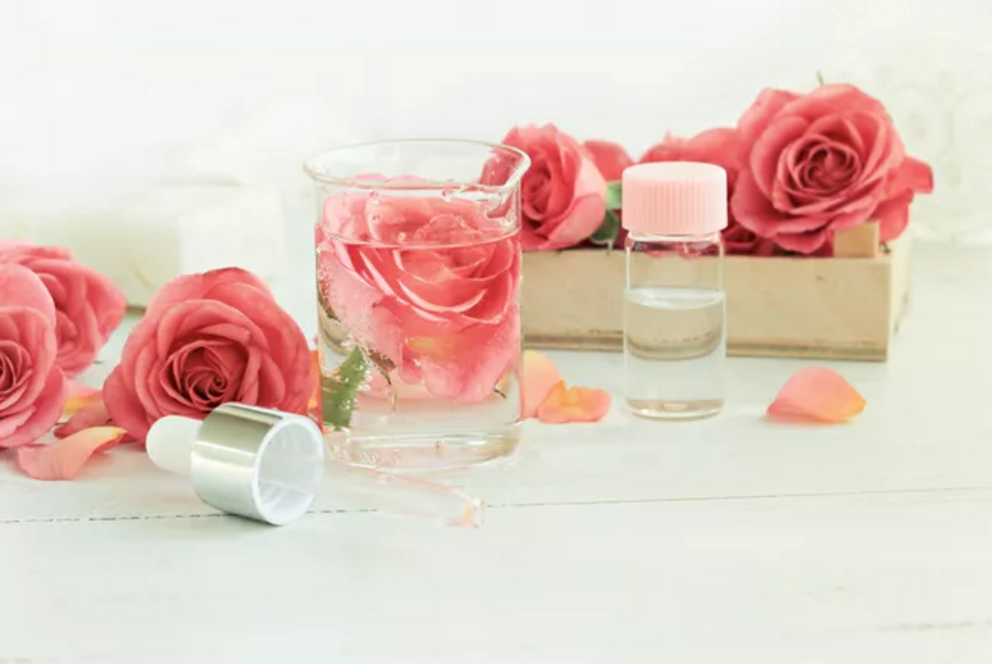 For a truly refreshing shower experience, trade out your old bar soap for this environmentally friendly foamy body wash.
Ingredients
1/2 cup rosewater
1/3 cup witch hazel
2 tablespoons Castile soap
2 tablespoons jojoba oil
Steps
Combine rosewater, witch hazel, Castile soap, and jojoba oil.
Pour into a foaming soap dispenser and gently shake.
Lather, apply to skin, and rinse as you would with any other soap product.
7 of 10
Rich Hand Cream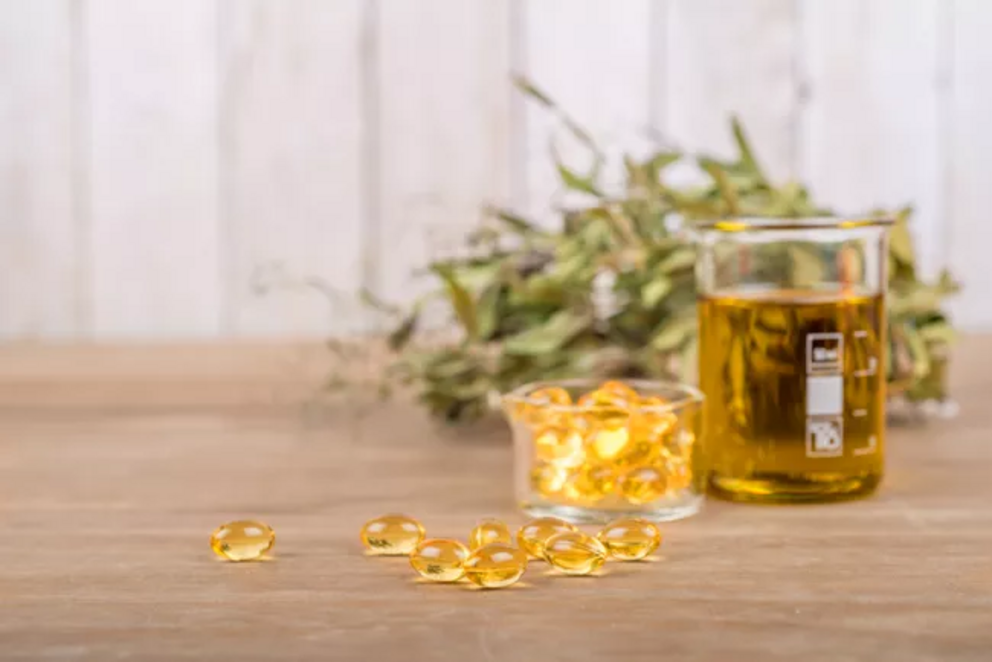 This deep moisturizing treatment for dry hands will work wonders on your skin, especially during the dryest months of the year.
Ingredients
1/2 cup mango or cocoa butter
1/2 cup shea butter
4 tablespoons jojoba oil
1/2 teaspoon vitamin E oil
15 drops essential oil
Steps
Combine your mango or cocoa butter and shea butter in a glass bowl.
Place the bowl on top of a saucepan filled with 1-2 inches of water. Raise to a light boil and leave until bowl contents are entirely liquid.
Once melted, remove from heat and cool. Place the bowl in the freezer for 5 minutes and take out when the mixture has set.
Add jojoba oil, vitamin E oil, and 15 drops of your favorite essential oil.
Whip ingredients until smooth and creamy using a large spoon or hand mixer.
Place your new hand cream in an airtight container and keep it away from sunlight.
8 of 10
Acne-Fighting Oil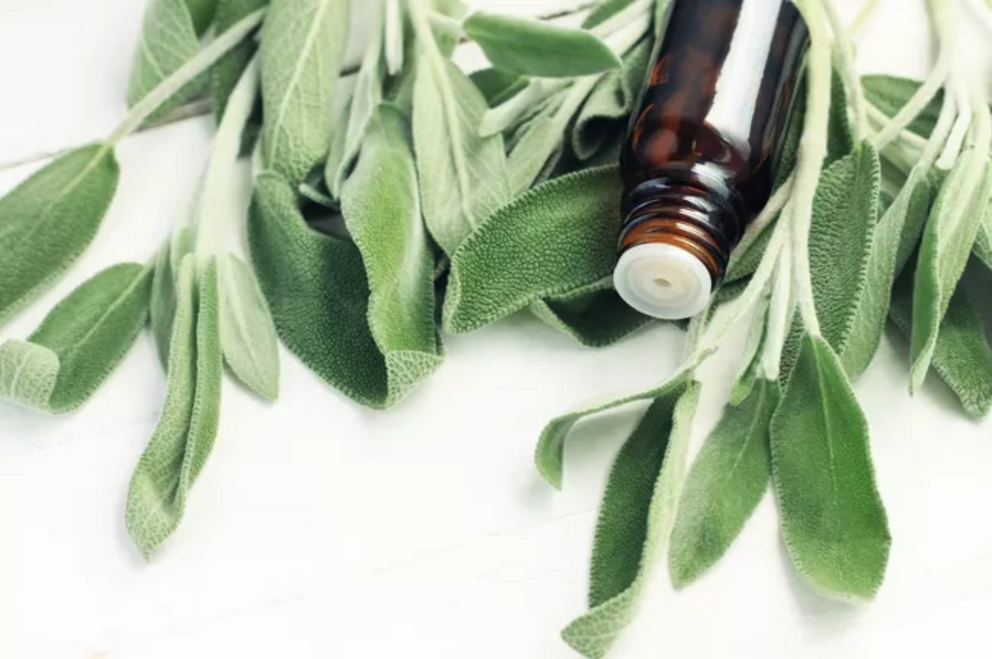 Breakouts got you down? With just three ingredients, this acne-fighting oil skips the harsh chemicals and helps clear up your skin.
Steps
Combine 1 ounce of jojoba oil with four to eight drops each of tea tree and clary sage oils.
Pour into a small glass dropper bottle.
Shake well and apply one to two drops to affected areas.
9 of 10
Citrus Cuticle Smoother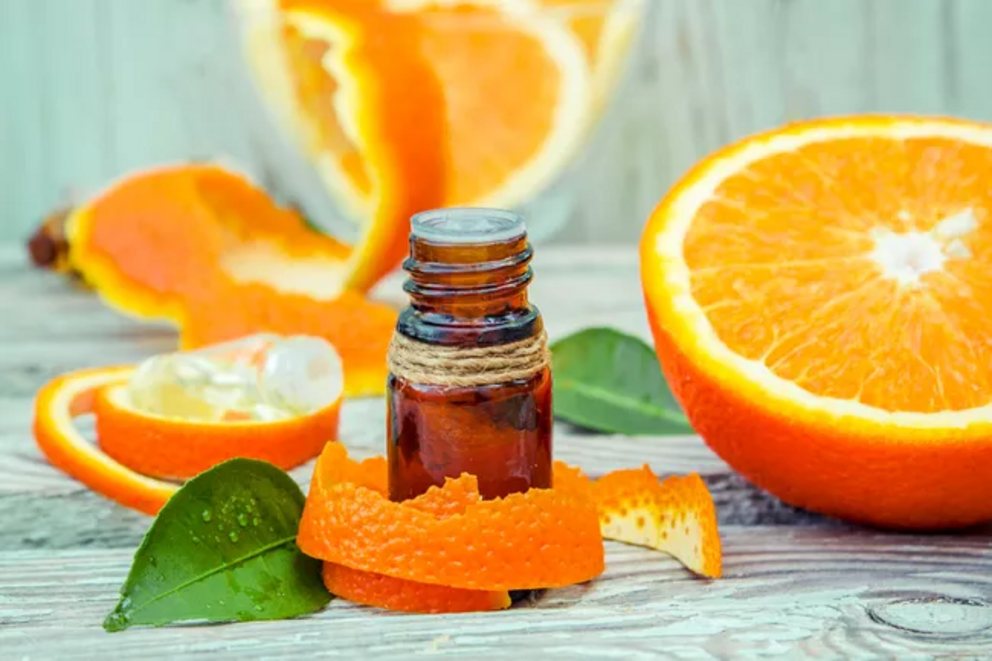 To eliminate rough edges on nails, try this simple moisturizing cuticle oil.
The vitamin E oil in this recipe is great because it nourishes cuticles as well as the nails themselves. Its antioxidant and hydrating properties can also help strengthen and repair damaged nails.
Ingredients
3 teaspoons jojoba oil
2 teaspoons liquid coconut oil
1 teaspoon vitamin E oil
5 drops sweet orange essential oil
Steps
Combine coconut oil, jojoba oil, and vitamin E oil in a small glass dropper bottle
Add sweet orange essential oil and shake to mix thoroughly
Apply one drop to each nail bed and keep hands still for 30 seconds.
Remove oil with a reusable cotton round or towel.
10 of 10
Aromatic Massage Oil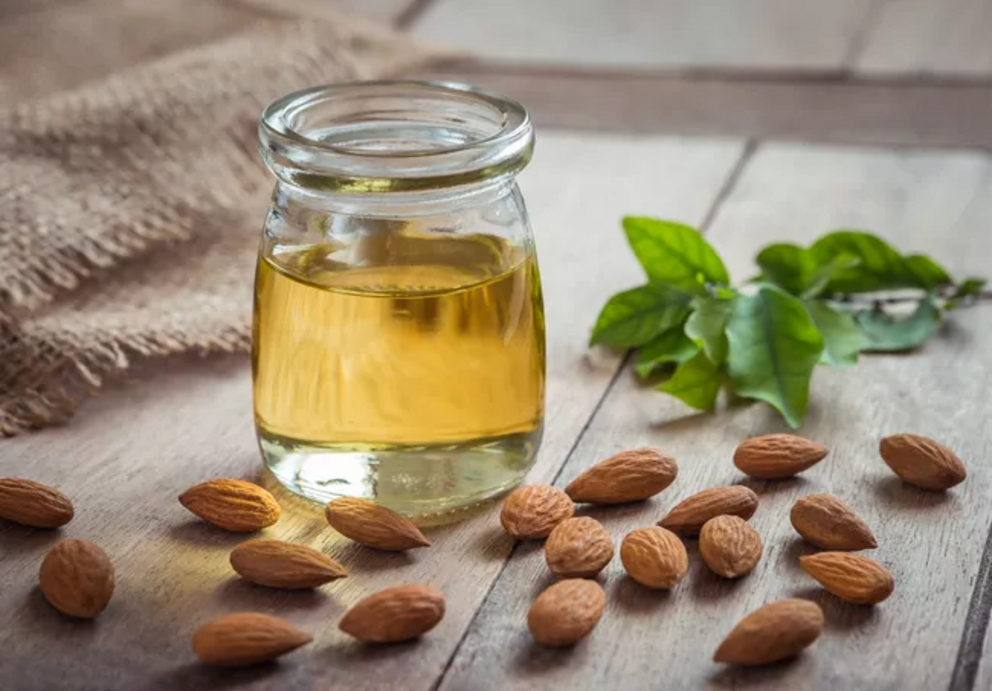 Whether your muscles are sore from a grueling workout or your body feels tense from a long day hunched over your work computer, this relaxing massage oil is sure to melt away the pain.
You can use any essential oil you like in this recipe, but ylang-ylang, vanilla, and peppermint are our favorites.
Ingredients
1 cup fractionated coconut oil
1/2 cup sweet almond oil
1/4 cup jojoba oil
10-20 drops essential oil
Steps
In a glass container or bottle, combine fractionated coconut oil, sweet almond oil, and jojoba oil.
Add 10-20 drops of your favorite essential oil(s).
Gently invert your container several times to mix.
Use enough oil to thinly coat the body area you're massaging.