Thailand drops a BOMBSHELL on Pfizer, and they're P*SSED!
- the narrative is collapsing!
From Redacted on Twitter. Thai princess still in coma post COVID jab.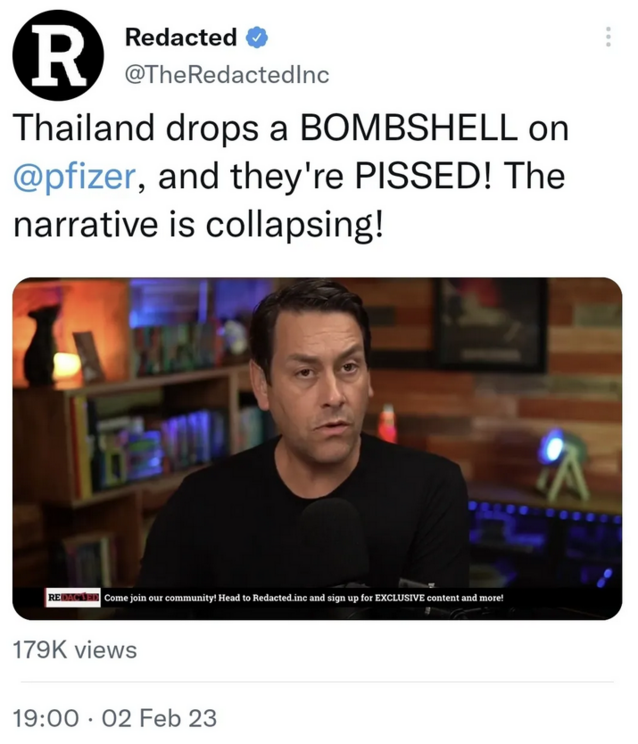 In a recent interview, Dr Bkakti called out the lies told to the Thai Royal Family who were told that the reason for their daughter being in a coma was a bacterial infection, when if fact all roads seem to lead to just another victim of Pfizer.
Thailand could become the first country in the world to nullify contracts signed with Pfizer.