Moderna vaccine gets put on ice in yet another country
Vaccine side effects causing major concerns
Iceland has suspended the use of the Moderna vaccine due to the risks of heart inflammation. Several other countries this week have also suspended the use of the vaccine for the same reasons.
Iceland stated that there are concerns of increased cardiac inflammation, including myocarditis and pericarditis, after receiving the Moderna Covid-19 vaccine.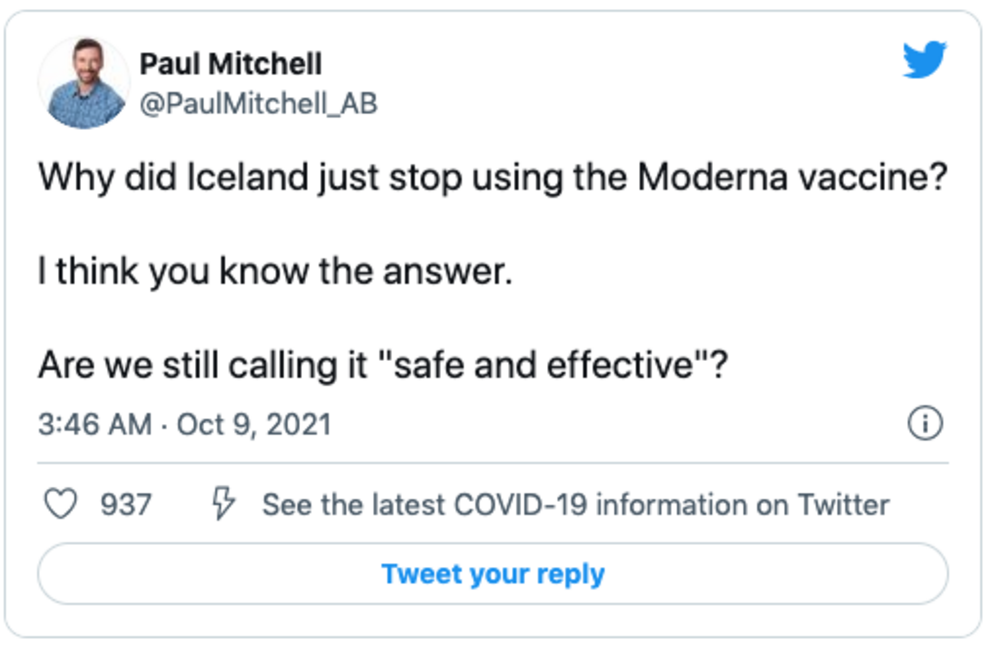 For full references please use source link below.