Health Ranger to publicly release breakthrough anti-cancer nanotechnology recipe
... from NaturalNews.com
Health Ranger: In 2020, I'm going to publicly release a breakthrough, low-cost technology for making your own anti-cancer nanoparticle medicine at home, for pennies
I believe it's wrong for powerful corporations to "own" medicines. Medicine should belong to the People, and patent protection should be prohibited for all medicines, since such patents only encourage drug companies to maximize profits by keeping people sick (for repeat business, of course).
Economies should never be structured around profit incentives for keeping people sick, or corporations will find ways to achieve exactly that.
That's why prohibiting patents for medicines would end the scourge of Big Pharma and its disastrous medical tyranny that has devastated human health. When there is no more profit from medicine, there is no incentive for the pharmaceutical cartels to keep people sick, suffering and diseased. The way to restore health freedom to the people while ending human suffering from Big Pharma's medical enslavement of the human race is to do exactly what needs to be done to the illicit drug industry, too: Decriminalize all plant-based molecules and take the profit out of the drug cartels, both legal ones and illegal ones.
But talking about how to solve the world's problems is easy. Actually doing something that matters is a different deal altogether. That's why in 2020, I'm going to release to the public an innovative, breakthrough recipe for making your own anti-cancer medicine at home, for mere pennies per dose, using readily available items.
Hear the full podcast on Brighteon.com, the pro-natural health free speech alternative to YouTube: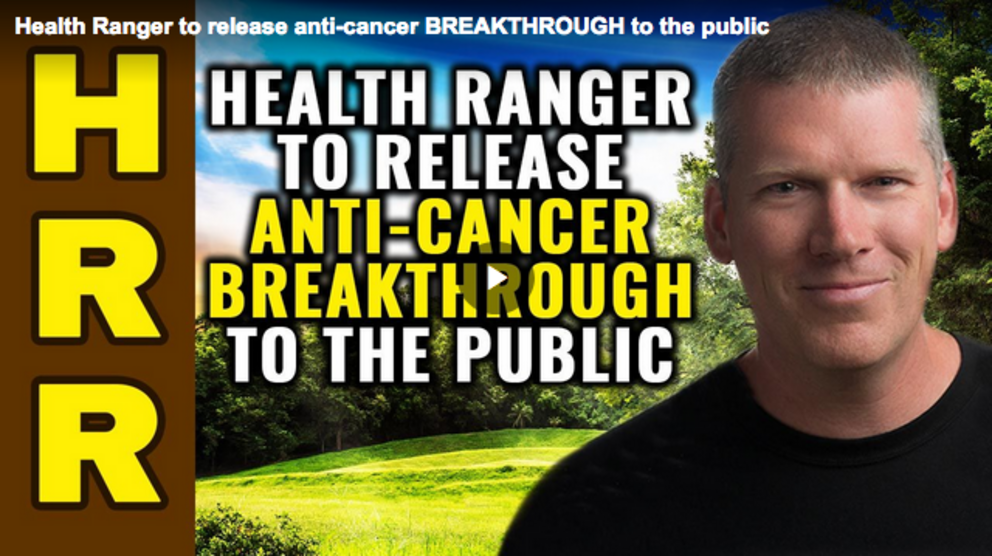 You will soon learn how to make your own "structured nanoparticles" anti-cancer medicine for pennies per dose
I have been working on this discovery for at least half a year or so. The discovery consists of a simple, low-cost and safe way to manufacture what the scientific community calls "botanically end-capped structured nanoparticles" which are created using a process called "biosynthesis."
Discover how to prevent and reverse heart disease (and other cardio related events) with this free ebook: Written by popular Natural News writer Vicki Batt, this book includes everything you need to know about preventing heart disease, reversing hypertension, and nurturing your cardiac health without medication. Learn More.
Over the last several months, I've studied several dozen science papers that described various uses for such nanoparticles, including detailed information on how these structure nanoparticles naturally seek out and lock on to cancer tumors throughout the body, almost like a targeted chemotherapy agent, but obviously without using toxic synthetic chemicals. The structure nanoparticles contain a "payload" which is stabilized and surrounded by botanically-derived molecules such as lignans, polyphenols, acids, carotenoids or other functional molecular groups found in a multitude of foods and herbs. This plant-based outer shell of the molecule causes it to be biologically compatible with human physiology, which is why various organ cells "recognize" the molecule as a resource and consume it by allowing the structured molecule to pass through cell walls. Once inside the cell, these structure nanoparticles unleash a medicinal payload directly to the targeted cells. This medicinal payload can consists of many different substances, including botanicals, ionic elements or even synthesized molecules, if desired.
The process of combining the botanical molecules with the nanoparticle payload is called "biosynthesis," and the result of this process is what I call a "structured nanoparticle."
We are currently in the process of sending samples of these structured nanoparticles to an electron microscopy laboratory so that we can bring you actual nano-scale photographs of these complex nanostructures.
Incredibly inexpensive to manufacture, and I'll show you how
What really surprised me in this research effort was discovering how easily these structured nanoparticles can be created. Even though I founded and run a multi-million dollar laboratory facility (ISO accredited, multiple mass-spec instruments, full chemistry lab, etc.) through a series of simple experiments, I was able to simplify the structured nanoparticle creation process to something so simple that any person can do this in their own home, using remarkable simple, low-cost equipment.
For example, one of the pieces of equipment necessary for this process is nothing more than a $5 tea strainer.
What's amazing is that when you follow the procedure I will be releasing in an upcoming video (on Brighteon.com, the free speech alternative to YouTube), you will be able to witness the nanoparticle biosynthesis with your own eyes as the formation of the molecules takes place. Although you can't see the individual molecules, you can directly witness the changes in the spectral transmission of the molecules, which is both detectable by UV systems (HPLC systems with a UV detector) as well as with the naked human eye.
In fact, I have a stunning video of the biosynthesis process taking place in a beaker, and that video will be released along with the process of how to replicate this yourself using safe, low-cost methods.
By the way, there is no cooking or heating of any materials necessary to achieve this result. The only energy inputs come from common batteries, as I will reveal in the upcoming video that shares the full details. What this means is that this technology can also be used in a SHTF / survival scenario, even when the power grid is down.
The video and the process will all be released to the public at no charge as a way of achieving "distributed medicine" for the world
The FDA enforces medical monopolies that deprive the people of the world of knowledge and technology that can save lives and help end human suffering. The solution to this centralized, monopolistic, profit-driven medical system is to give away the technology for free so that every human being on planet Earth can make their own medicine and protect the knowledge that now Google, YouTube, Facebook and Twitter are desperately trying to censor. (I've been banned on every major tech platform for daring to criticize Big Pharma and discuss natural cures, which just goes to show you how evil the tech giants have become.)
Because I believe so strongly that knowledge in the hands of the many is POWER against the pharma cartels, I am going to release photographs, a video, an article and other details that reveal the step-by-step process for making your own structured nanoparticles.
To be alerted when this goes public, subscribe to the Natural News newsletter at this link, and you'll receive an email alert. (Avoid using Gmail or Yahoo, as those evil tech companies also try to block our emails from time to time.)
You can also sign up at Brighteon.com and subscribe to the Natural News video channel by clicking the "subscribe" button below any video from that channel. Check back at Brighteon.com for new videos.
For the rest of this article please go to source link below.
Video can be accessed at source link below.