Face mask creatures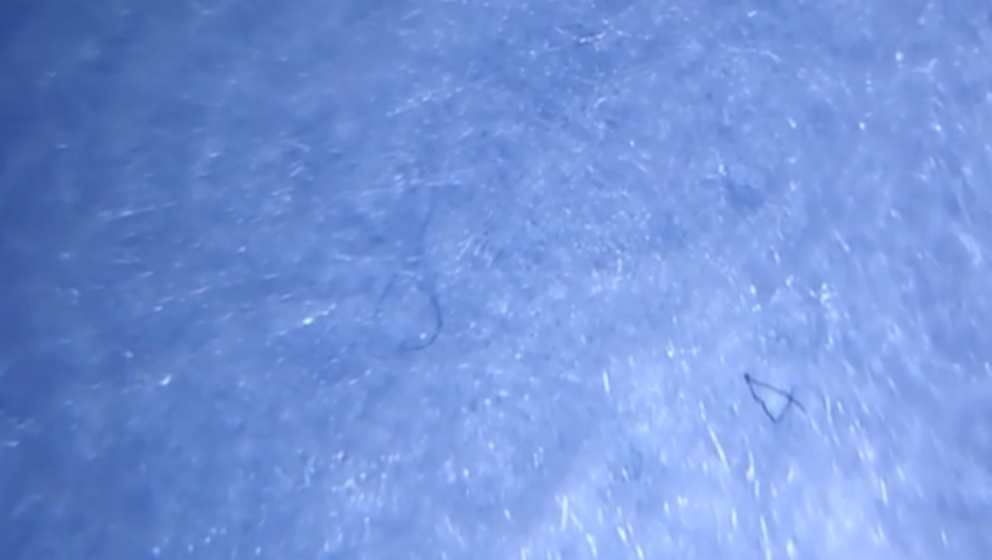 Well after a few beers, numerous attempts, and about 10 masks searching for the perfect specimens, I captured these...things on video.

Best methodology found:
- Bring water to near boil in dutch oven
- Strap cheap chinese face mask over handles (blue medical looking variety)
- Watch using magnifying glass
- Drink beer
- Don't burn yourself
- I said don't burn yourself
- Find...thing
- Carefully align phone and magnifying glass
- Profit

Let's hear it GLP...what in the literal hell are these things??
...
As if it couldn't get any worse, the one on the right launched at me after this video ends. It was like a coiled spring being let go.
...
Between first experiment yesterday and tonight's activities, I used probably 15 masks. I would guess I found them in at least 10 of the 15.

I was 5 for 5 yesterday. Tonight I was looking for big ones for the video, so I might've missed the smaller ones.
For the rest of this article please go to source link below.