WATCH: "All-cause mortality data strongly suggests no viral outbreak in 2020"
- Denis Rancourt in conversation with Jerm Warfare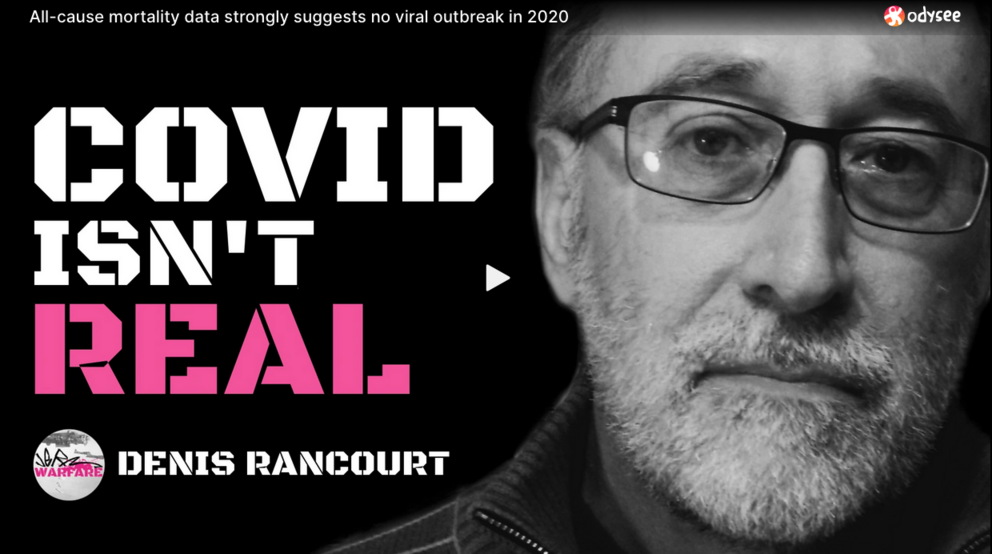 Professor Denis Rancourt appears on the Jerm Warfare podcast to discuss his latest paper reviewing all-cause mortality around the world, and how it doesn't show there was ever a "pandemic" at all.
You can listen to previous episodes of Jerm Warfare, listen to Jerm's TNT Radio show or view his political cartoons here.
Filed under: coronavirus, latest, video
Tagged with: all cause mortality, Covid+, Denis Rancourt, interview, Jeremy Nell, Jerm Warfare, pandemic, podcast, video
can you spare $1.00 a month to support independent media
Unlike the Guardian we are NOT funded by Bill & Melinda Gates, or any other NGO or government. So a few coins in our jar to help us keep going are always appreciated.
Our Bitcoin JTR code is: 1JR1whUa3G24wXpDyqMKpieckMGGW2u2VX