The United States will address Australia's military capability gap, says Secretary of Defense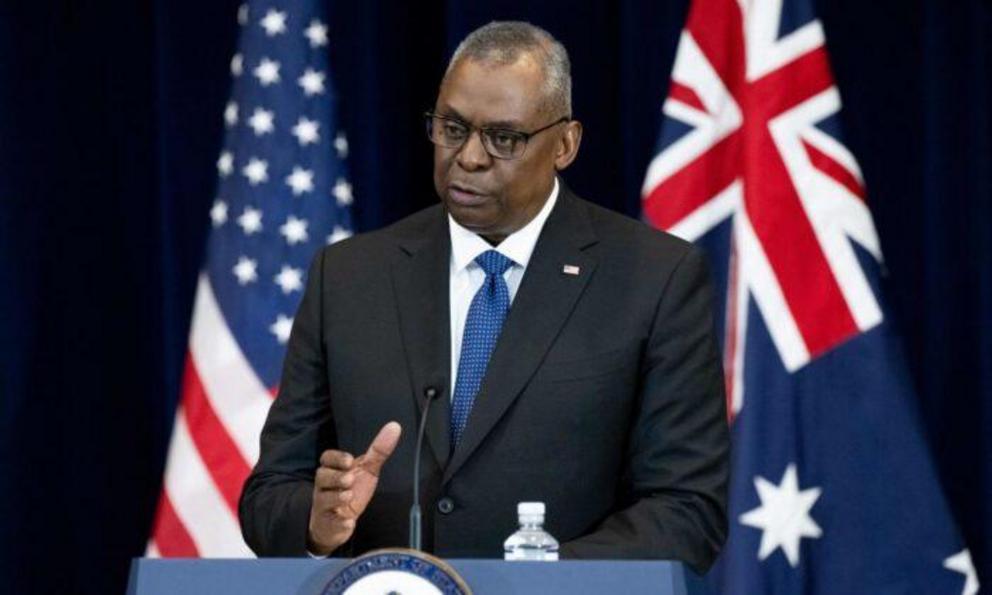 U.S. Secretary of Defense Lloyd Austin speaks at a press conference during the 32nd annual Australia - US Ministerial (AUSMIN) consultations at the State Department in Washington, D.C., Dec. 6, 2022. (Saul Loeb/AFP via Getty Images)
By Rebecca Zhu
The United States and Australia have committed to significantly increasing defence cooperation to plug Australia's capability gap and counter the growing threat of Beijing in the Indo-Pacific region.
Australian Defence Minister Richard Marles and Foreign Minister Penny Wong met with U.S. Secretary of State Antony Blinken and Defense Secretary Lloyd Austin in Washington D.C. for the annual Australia-U.S. Ministerial (AUSMIN) meeting.
Following the talks, Austin declared that the United States "will not allow Australia to have a capability gap going forward."
"Our goal is to design the optimal pathway for Australia to get a nuclear-powered conventionally armed submarines as quickly as possible," he toldreporters, referring to the Australia's acquisition of nuclear submarines under the AUKUS alliance.
"We recognise where Australia is and when its capability begins to diminish. And, of course, we will address all of that in that pathway that we create."
Australia's Navy is expected to experience a capability gap as the first nuclear submarines under the AUKUS agreement will not be ready until the 2030s at the earliest.
This means the life of existing aging diesel-powered Collins Class submarines will likely need to be extended.
Austin announced there would be an increase in rotations for U.S. air, land, and sea forces, including bomber task forces and fighters, to Australia to help with interoperability and increase the presence of U.S. forces in the region.
"The details of those rotations will be worked out by our staffs and announced later. We don't have a specific to announce to you today, but we do have a commitment between our two countries to do what we just described," Austin said.
The two governments have also agreed to a continued effort to find ways to integrate defence industrial bases further.
For the rest of this article please go to source link below.