Study shows HCQ DOES work against covid
Was Trump right about hydroxychloroquine all along? New study shows drug touted by former president can increase COVID survival rates by 200%
A study on 255 patients was done by St Barnabas Medical Center in New Jersey
The resulting report, out May 31, found hydroxychloroquine to be effective
The drug, when used in a high dose and with zinc, increased survival rates
The authors found it was only helpful in severe cases of COVID-19
Patients given the drug as part of the trial were on ventilators
Trump's allies have seized on the report to declare that he was correct
As president, Trump touted hydroxychloroquine as a preventative treatment
He even took it himself, despite doctors then warning it could be dangerous
A growing number of studies are now suggesting the drug could be useful
A malaria drug which Donald Trump was condemned for hailing as a possible COVID-19 treatment can increase survival rates by up to 200 per cent, scientists say.
Scientists found that, when ventilated patients with a severe version of COVID were given high doses of hydroxychloroquine with zinc, their survival rates could increase dramatically.
Trump said in March 2020 he was taking it to prevent him catching the virus, rather than treat it. He did not become infected until October, and was not treated with the drug.
The former president had previously touted hydroxy as a potential miracle treatment, with scientists lining up to insist he was wrong to do so.
Yet Trump's allies on Wednesday were highlighting the study, conducted by Saint Barnabas Medical Center in New Jersey on 255 patients.
It was published on May 31 on the medical site medRxiv.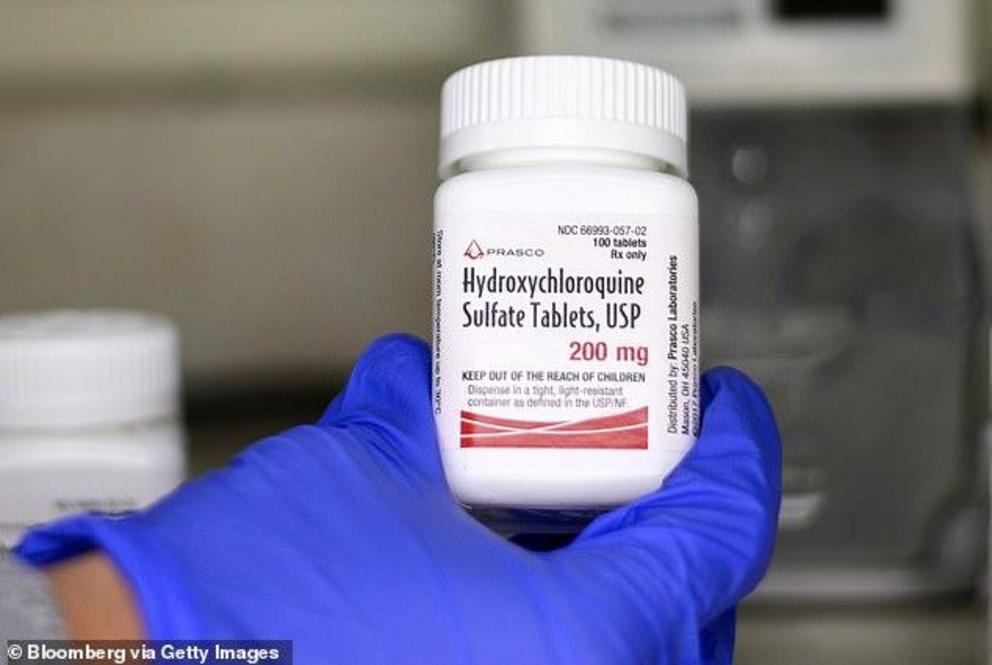 A new study, published on the medical site medRxiv on May 31, suggests that severely-ill patients on a ventilator could be helped in their COVID-19 battle by a high dose of hydroxychloroquine (above) and zinc - as promoted by Donald Trump
For the rest of this article please go to source link below.