Space Force expects $1 billion in contracts in first year of Space Enterprise Consortium Reloaded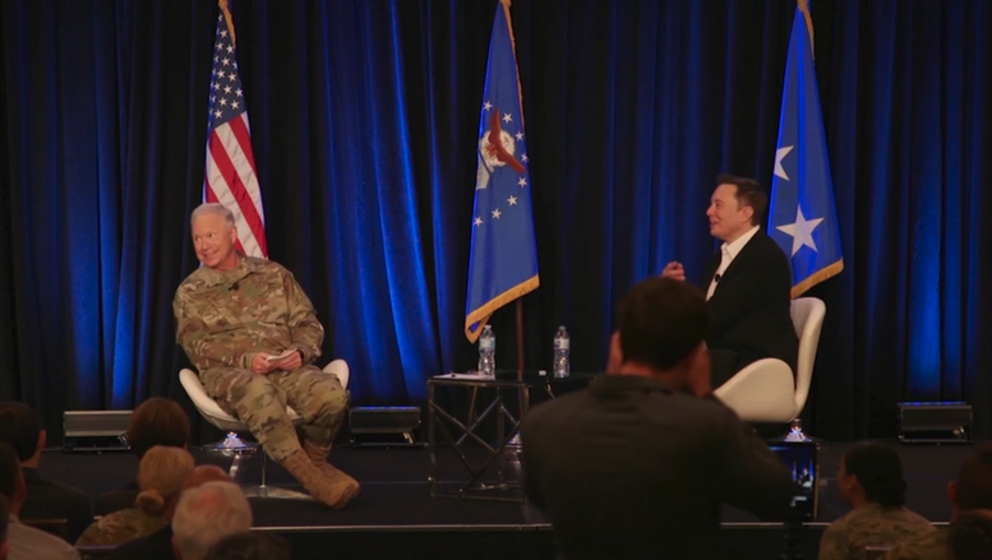 In this video screenshot, Lt. Gen. John Thompson, Space and Missile Systems Center commander, speaks with SpaceX CEO Elon Musk during a fireside chat at the 2019 Space Pitch Days. (Space and Missile Systems Center)
WASHINGTON — The U.S. Space Force has ramped up use of its Space Enterprise Consortium, pushing out $1 billion in contracts for prototyping efforts in its first year under new management.
That marks a significant increase. From 2017 through about the end of 2020, the consortium issued a total of just $856 million in contracts. For context, the Space Force requested $17.4 billion for the entire service for fiscal 2022.
Initially established in 2017, the Space Enterprise Consortium was set up as an Other Transaction Authority, a contracting tool that enables faster contracting, connects the government with nontraditional vendors and speeds up system development with rapid prototyping. OTAs have been used to develop new ground systems, a Link 16-enabled space vehicle and more.