Russian industrial production increases
Output bounced back in April from the impact of Western sanctions, statistics show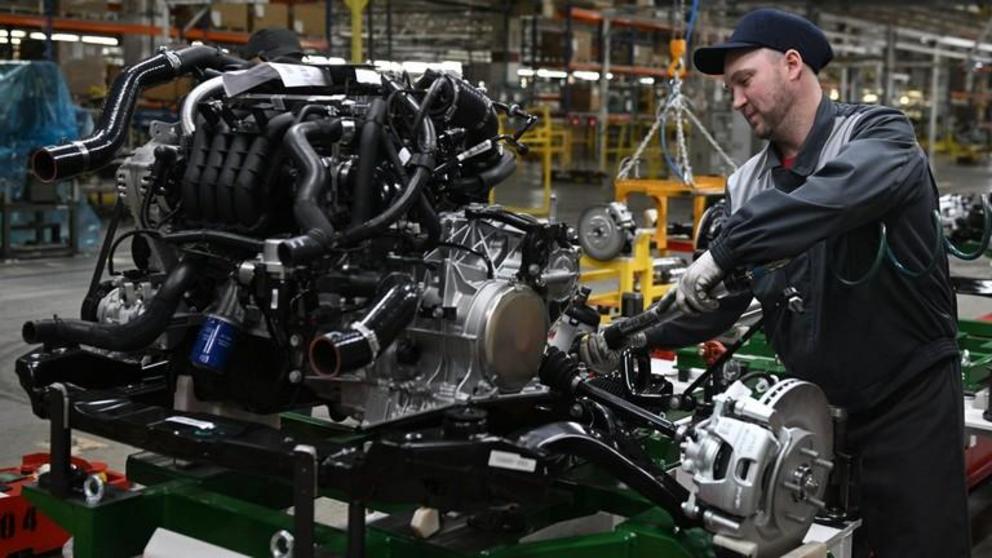 An employee works at the assembly line of the Moscow Automobile Plant Moskvich in Moscow, Russia. © Sputnik / Alexey Filippov
Russia's industrial output soared 5.2% in April compared to the same period last year, the country's statistics service Rosstat reported on Wednesday.
Production grew by 0.6% from January to April as the country bounced back from a period during which industry was left reeling from the initial impact of Western sanctions, data shows.
Output was down 5% in month-on-month terms but, taking into account seasonal factors, it rose 1.7% compared to March, according to Rosstat.
The industrial production index had been declining for almost a year since the imposition of international restrictions before the trend reversed in March, when the indicator rose 1.2% year-on-year.
The uptick, largely driven by dynamics in the manufacturing industry, continued at a higher pace in April. Manufacturing surged 8% in annual terms, while mineral production rose 3.1%, the latest figures show.
READ MORE: Russian timber exports continue to fall
Coal production surged 8.4% on an annual basis, and metal ore mining grew 0.5%. However, the extraction of other minerals decreased by 12.4%.
Ready-made metal products, excluding machinery and equipment, saw the largest increase, having jumped by 30%. The computer, electronics and optical products industry soared by 23.8%, electrical equipment was up by 29.3%, while other vehicles and equipment rose by 11.7%, and furniture production grew by 14.4%, according to Rosstat.