Russian Defence Minsitry: no one has asked for antidotes or medicines around location of alleged Idlib chemical attack
This has led many to question whether the entire 'chemical weapons attack' story was fabricated.
A puzzling new development has emerged in the aftermath of the alleged chemical weapons incident in Syria's Idlib Governorate from the 4th of April.
Since the incident, apparently no one in the Khan Shaykhun area in question has asked for any antidotes for exposure to toxic sarin gas, the chemical allegedly deployed on the 4th of April.
Many have consequently questioned whether the images presented of sarin gas victims were entirely inauthentic.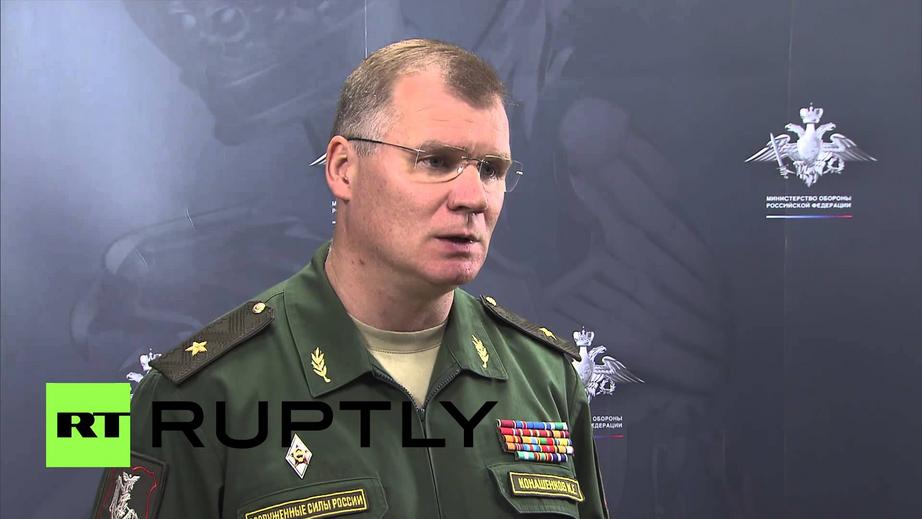 Thus far, the only video of the alleged attack's aftermath have been provided by the White Helmets, an organisation widely exposed as fraudulent, comprising known and open supporters of al-Qaeda factions in Syria.
Russian Defence Ministry spokesman Major General Igor Konashenkov has described the rather strange and incongruous developments at the location of the alleged attack over the last weeks,
"The impact zone in Khan Shaykhun, from where locals had to be evacuated, has not been identified. The town is living its life. Neither locals nor pseudo-rescuers have even asked for medicines, antidotes, (nor) decontaminants.
It is clear that, as in Iraq and Libya, there are simply no plans to carry out a qualified investigation in Khan Shaykhun by the current 'schemers' of the chemical attack".
Konashenkov continued,
"It has been exactly two weeks after the incident with the alleged use of chemical weapons in Khan Shaykhun. However, the only 'proof' of the use of chemical weapons remain only two White Helmets videos".
The Russian Defence Ministry spokesman also stated,
"At the same time, every day the number of unbiased experts grows, especially in Western countries, who ask these evident questions. These specialists, who have the knowledge and experience, cannot explain how these representatives of the White Helmets could work in the contamination zone for so long remaining alive without any gas masks and special uniform".
These revelations may indicated that the incident was more than even a false flag, it may have been a false attack in totality.