Linda Moulton Howe Live - Mage, Brazil, update with remote viewer 'Buddy' Bolton, migratory bird deaths plus Q & A
September 16, 2020 - Tonight's Earthfiles YouTube Channel broadcast updates the alleged UFO shoot down east of Mage, Brazil, in mid-May 2020.
In the image below - The Serra dos Orgaos "Organ Range" of eroded mountains in the state of Rio de Janeiro, Brazil, also known as the "Fingers of God." The tallest "organ pipe" on the right is recognizable at the latitude and longitude given in the May 2020 Mage, Brazil, whistleblower letter as the location in the region of Chacara dos Entrerios where three, tall 6.6 feet, white-skinned humanoids with "dirty blond hair" were encountered.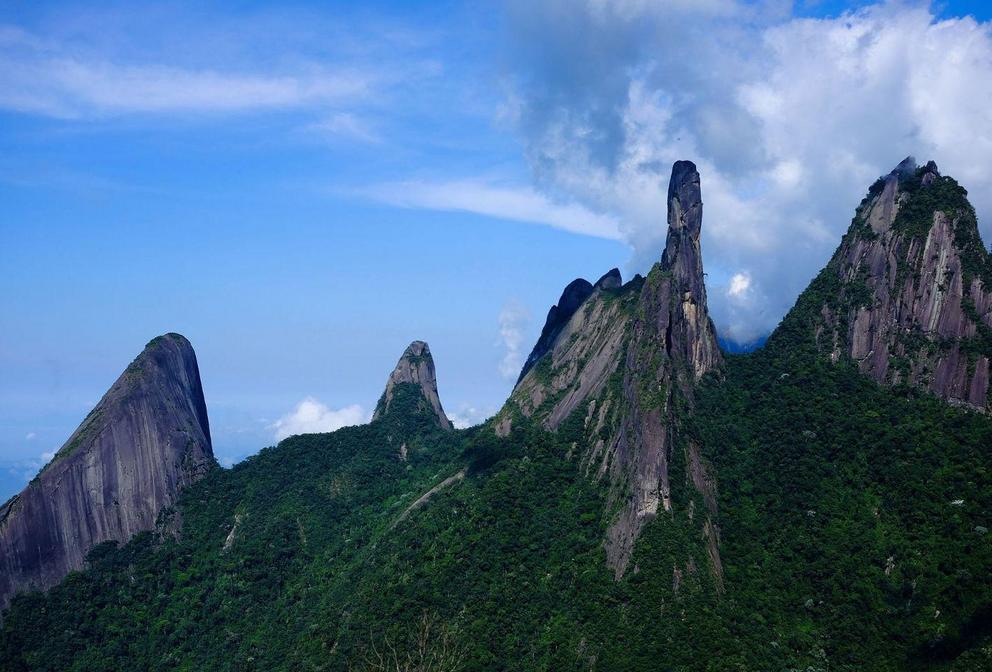 TOPICS:
- Mysterious death of countless migratory birds in New Mexico - https://www.inaturalist.org/
- Ron Holland - retired Communications Technician and NASA contractor - replies to viewer questions on his report.
- Washington Post - "The military keeps encountering UFOs. Why doesn't the Pentagon care?"
- Mage Brazil update from remote viewer, D Baron "Buddy" Bolton. "I was warned…" - "The government has allows craft materials to be examined…"