Two intact chamber tombs dating back 3,300 years unearthed in Greece
Two large chamber tombs dated to around 1300 BC have been found in an important Mycenaean-era burial ground in Greece. Previously discovered tombs in the area were extensively looted, but these two are completely intact, offering exciting new insights into the culture and period.
The Ministry of Culture in Greece announced that the find was made during a dig that was sponsored by the Corinthian Ephorate of Antiquities and led by Assistant Professor of Archaeology at the Universities of Graz in Austria and Trier of Germany, Konstantinos Kissa.
The tombs are located in the south of Greece, at Aidonia, not far from the modern town of Nemea, in the hilly terrain of the Peloponnese. They are also near the historic Nemea site, which is rich in archaeological ruins, including a famous temple of Zeus. Aidonia is also known for its cluster of ancient tombs, but most of them had been raided in the 1970s.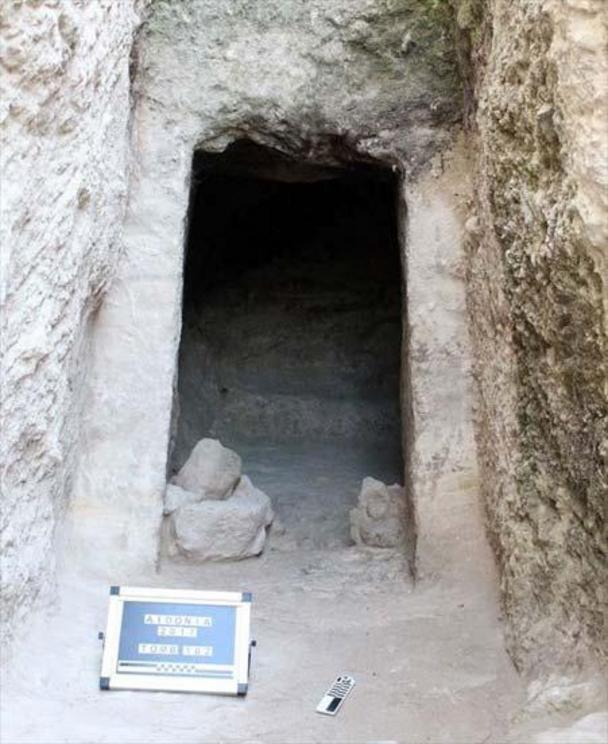 One of the previously discovered chamber tombs at Aidonia in Greece. Credit: Ministry of Culture and Sports
Mycenaean Cemetery
According to Kathimerini. gr , the tombs are at the eastern section of the Mycenaean cemetery. The Mycenaeans were a Late Bronze Age civilization that were very influential on the culture of Classical Greece. This culture was famed for its palaces and its aristocratic warrior-culture. This period is often associated with the Homeric epic poems, the Iliad and the Odyssey.
For the rest of this article please go to source link below.