Facial recognition technology spots wanted man in crowd of 60,000 Chinese concert-goers
Police in China have reportedly used facial recognition technology to pick out one man in a crowd of 60,000 concert-goers.
Video: Surveillance software identifies details about people and vehicles in Beijing.(Photo: Reuters/Thomas Peter) (The World)
(video can be accessed at source link below)
The 31-year-old, identified only as Mr Ao, was taken by surprise when he was arrested in his seat during a concert by Hong Kong pop star Jacky Cheung in the city of Nanchang, according to Chinese media reports.
Footage posted on the Chinese video-sharing site Miaopai showed police officers descending on the man, who local media said was wanted for "economic crimes".
Giphy: A GIF of the facial recognition system in China.
(Giphy can be accessed at source link below)
Chinese news site Kan Kan reported that the man had been identified by facial recognition cameras trained on the venue's entrances.
Video footage obtained by Kan Kan appeared to show the suspect speaking in police custody, saying: "If I knew, I wouldn't have gone [to the concert]."
"He was completely shocked when we took him away," a local police officer, Li Jin, told the Xinhua news agency.
"He didn't think the police would be able to catch him from a crowd of 60,000 so quickly."
Mr Li told the China Daily there were several cameras at the ticket entrances equipped with facial recognition technology.
Surveillance cameras and smartglasses part of China's future
China has a huge surveillance network of over 176 million CCTV cameras to track the movement of its 1.4 billion citizens.
By 2020, China is looking to quadruple the number of cameras and build an overarching surveillance network that is "omnipresent, completely connected, always on and fully controllable", according to the country's National Development and Reform Commission.
In February, China also launched "smartglasses" with built-in facial-recognition technology to help security officials track suspects and scan documents.
Meanwhile Chinese companies, from tech start-ups like SenseTime and Hikvision to multinational e-commerce giant Alibaba, are working hand-in-glove with the Chinese Government to build the proposed nationwide surveillance and data-sharing platform.
Facial recognition has also been used to prevent toilet paper theft — reportedly a nationwide problem in China — since last year.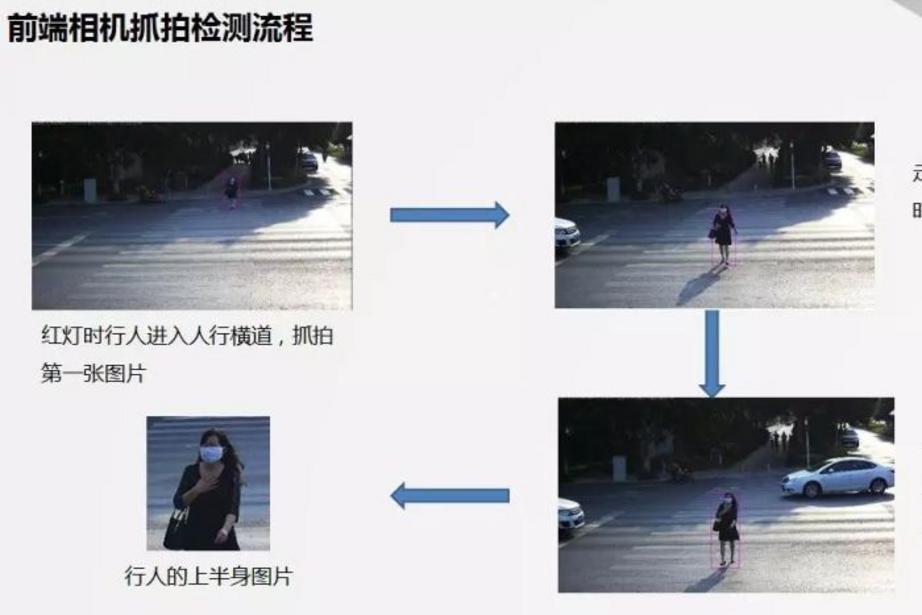 Photo: A photo is snapped as soon as a pedestrian starts jaywalking. Three more photos will be taken as she crosses the street and comes closer to the camera. (Supplied: Shenzhen Traffic Police)
Video can be accessed at source link below.