Pay to breathe? 'Oxygen bars' hit New Delhi as India chokes under pollution & declares health emergency
A new fad sweeping India offers customers a breath of fresh air… literally. As pollution in New Delhi hits toxic levels, "oxygen bars" are popping up in the city to help locals breathe easy, but some found the idea off-putting.
New Delhi officials were recently forced to declare a public health emergency over the city's hazardous air quality after pollution levels soared to around 20 times what the World Health Organization deems safe, halting construction projects, and closing schools across the capital. While the smog-filled air is inescapable for many, those with the cash may find a brief reprieve at their local oxygen bar.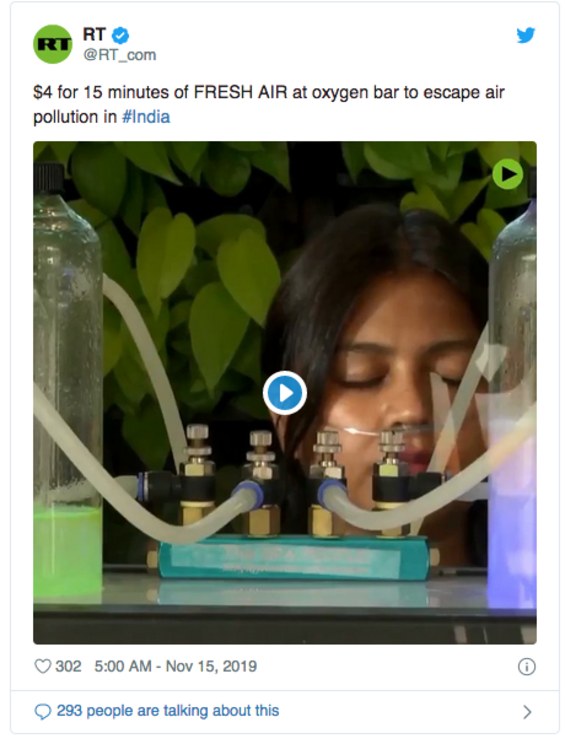 One such establishment, dubbed Oxy Pure, is tucked away in the corner of an upscale shopping mall, with bright lights and gadgets glowing through its clear glass storefront. Here, customers can pay between 299 and 499 rupees (around $4 to $7) for a 15-minute oxygen session, with their choice of several fragrances: orange, lavender, cinnamon, eucalyptus, lemongrass or peppermint.
For the rest of this article please go to source link below.