Adani spent a year trying to hide this information on its reef spill
Adani has been fighting to hide details of what it told the Queensland Government about the risk of pollution to the Great Barrier Reef ahead of Cyclone Debbie in 2017.
Key points:
FOI documents appear to show Adani, Queensland Government knew polluted spill likely to breach licenced levels
Adani applied for temporary licence to pollute wetlands as Cyclone Debbie rolled in after realising potential for overflow
Environmental NGO said: "They knew they would break the law, and they did it anyway"
Now, conservationists say documents and a series of emails obtained through freedom of information laws appear to show the company and the Queensland Government knew the pollution would be so bad it would break the law.
The details are revealed in an exchange over the company's temporary pollution licence and it starts on March 27, 2017.
On the wet and blustery morning, Queenslanders were making sure their loved ones were safe.
Cyclone Debbie — what would become the most dangerous storm to hit Queensland since 2011 — was quickly approaching the coast.
That day, Adani was preparing too.
It was seeking a temporary licence to pollute wetlands around its coal export terminal at Abbot Point near Bowen with coal-laden water.
Documents uncovered using freedom of information laws show that morning, Adani realised the large amount of rain falling into its storage pools would likely cause them to overflow onto important wetlands next door to the site.
Satellite imagery released a few months later shows the wetlands covered in polluted water after the storm.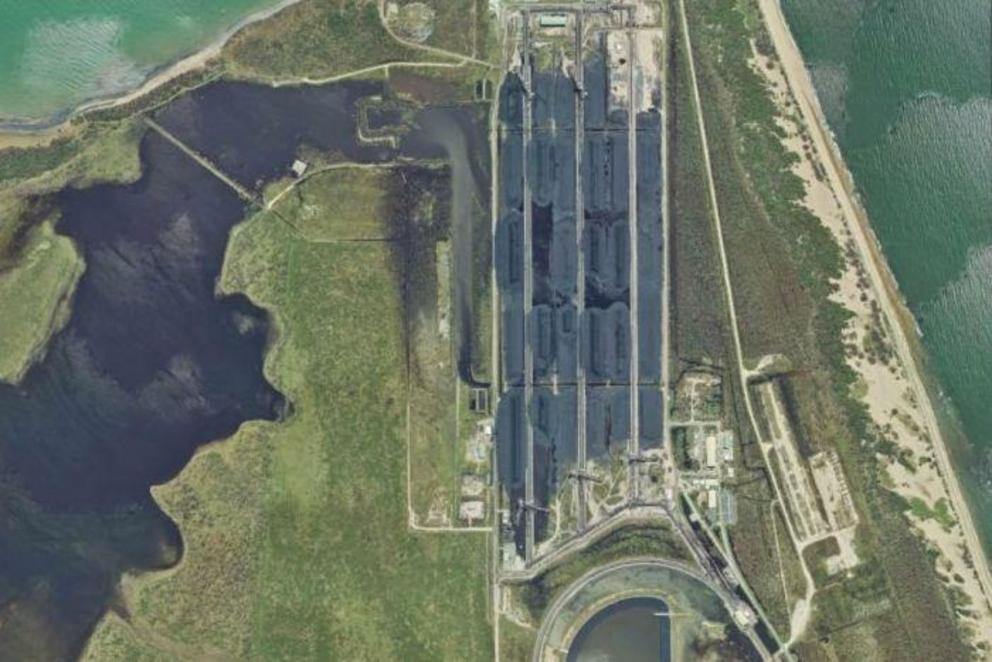 Photo: A Queensland Government satellite image of the Calely Wetlands and the Abbot Point coal terminal after Cyclone Debbie. (Supplied: Queensland Government)
For the rest of this article please go to source link below.